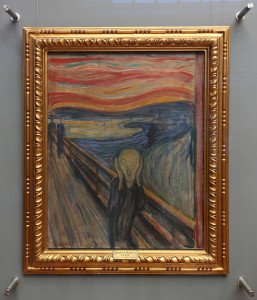 In one of my bible study groups, we're reading through the psalms. Last week, we paused in Psalm 25, where verse 12 reads "Who are they that fear the Lord?"
The question was asked: "Why does God want us to be afraid of Him [sic]?"
It's a common enough question, and one that warrants reflection and discussion. We know that the fear, in modern context, is usually heard as negative, suggesting impending danger (real or perceived). It's a noun ('I have an irrational fear of snakes') and a verb ('there's nothing to fear').  As such, when we read so often in the bible that we're meant to fear God, we can interpret that to mean that God is scary and we should cower.
That interpretation, however, is NOT how I read it.
A secondary definition for 'fear' is more fitting. According to the Oxford dictionary, in biblical context, fear is defined as: "Regard (God) with reverence and awe." It is a deep respect that God wants, not anxiety.
I believe that this type of fear comes from a deep sense of knowing and belonging; to truly fear God we must be in relation with God. As with any authority in our lives, we come to deep respect through ongoing connection; (ideally) children respect and revere their parents, pupils their teachers, employees their employers. They hold this fear not because these authorities are imposing people, but because they are so engaged in relationship that they don't want to let them down.
So too, our fear of God comes from relationship, from a desire to please rather than disappoint. We revere God, we hold God in awe, we respect God's authority and power in our lives. We are not afraid of God as a dangerous deity; God is not a vindictive being who wants us cowering and hiding in shame – God is the one who offers us the guidance and direction to journey with God through this life.
So our challenge is to re-read our scriptures and come to renewed understanding of what it means to fear God; to revere God, to celebrate our respectful relationship with God. Then we can be assured, as we hear in Psalm 111.10, that "The fear of the Lord is the beginning of wisdom;
 all those who practise it have a good understanding."