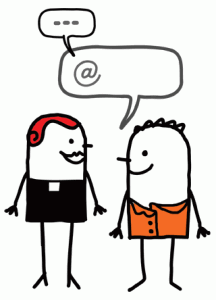 If the Internet is where we connect with family and friends, read news, and find driving directions, it makes good stewardship sense that we find Christian community here too.
The Community is a safe place for Anglicans to get together and talk about life in the church. It has several parts:
Join us. You, your church, and your diocese have both needs and experience. Bring it all to The Community.
Have questions? Email the Rev. Jesse Dymond, online community coordinator.