Ministry and Technology
How can communications tools, from Facebook to projectors, enhance our mission work instead of being just another "to-do"? This section explores how churches can communicate wisely using online tools and physical technology.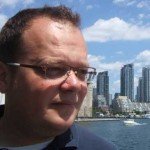 Topic Guide:
Brian Bukowski
As web manager of anglican.ca, I am passionate about communicating online with the right tools to the right audience.