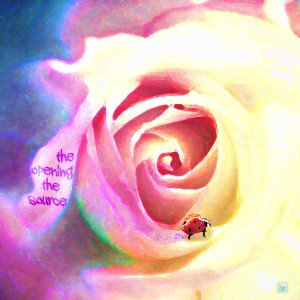 There was a note left in the apple tree.
Written in pencil, folded twice by 3
Sunday School scholars who had skipped class
Who sat alone on the church garden grass,
Who took their shoes off and chewed bubblegum,
Who wondered when the rest of the class would come.
And it read;
Is God the Big Bang?
The Church Garden gang's reply
Was left in the plum tree, up high
Before we answer this
So not to be remiss
We must inform you that
We see the garden cat.
And so I must write fast
Before our time is passed.
You ask about That Bang
From where creation sprang
The very, very start,
The universe's heart.
The starting of the bright,
Beginning of the light,
Whatever set time free
Whatever made us be.
Such enormous force,
The opening, the source,
The shine behind the sun,
What makes the rivers run,
The rose's brilliant bloom,
You in your mama's womb –
Whatever makes us grow.
What is it? Do you know?
It's hard to find a name.
It's an exciting game
That humans like to play.
How you tell yourselves apart,
Where you end where others start.
You call the light time day.
You call the dark time night.
You call your seeing sight.
Even without a name
The force would be the same.
It would still want to give.
It would still make us live.
So we call it what we will
But in this quiet garden, still
The name of God we hear.
It murmurs in our ear
Just as we hear meow
We hear that sound right now
For now, that's all we know
We really have to g……
The rest of the writing the children could not read. But they were happy enough to find at least that note beneath the birdbath that Sunday.