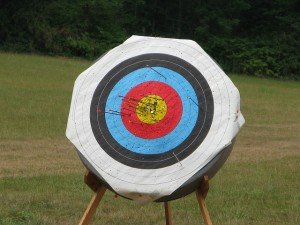 The word "sin" is one of those churchy words that can cause difficulties for Christian educators. To be sure the whole notion of sin and forgiveness is an important Biblical idea, but it can be a tricky concept to teach. Part of the problem is that the word is used in our liturgies and it tends to pop up in our Bible readings, but it is an umbrella term that seems to have a myriad of meanings and associations, some helpful, some awful, and some downright scary. There is a multitude of opinions about whether we should even mention the subject. Some people feel that the church downplays the whole idea of sin far too much, others feel we should be focusing on God's love instead, and many find it downright uncomfortable to even talk on the subject.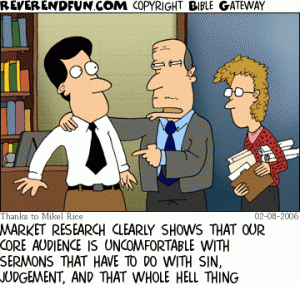 So what to do? Is sin a topic that should be tackled with young children? How do you go about it? How do you talk about sin without causing shame or damaging the children's self esteem?
One of the best illustrations of sin I have ever heard came from a writing colleague of mine the Rev Won Heo. He explained that the Greek word for sin is harmartia a term that means to miss the mark, as when a soldier was trying to hit a target and failed. Therefore our sin is our separation from God and our inclination to miss the mark.
I like this illustration because I think it sums up the concept beautifully. It stays true to the Biblical idea, but is an image that is easily grasped by even the youngest child.
To be sure we cannot talk about sin without emphasizing God's loving forgiveness and the gift of starting over. Generally speaking most children want to do what is right, but like all of us they will miss the mark and make mistakes. This is an inevitable part of growing and learning. Knowing that God continues to love them and offers the gift of starting over will allow the children to grow in their faith. Be aware that the children's understanding of love and forgiveness comes largely from their experiences at home, but also from their experiences at church. Remember that God's love becomes real as the children experience unconditional love and acceptance from you, and others, who talk about God.
How have you tackled the idea of sin with the children in your church? What illustrations have you found useful? In what ways do the children experience unconditional love and acceptance from you and the rest of the congregation?