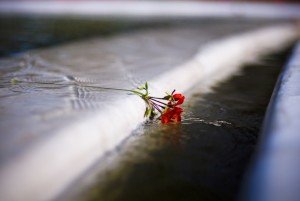 I had opportunity to chat with a friend this week about an experience she'd had with a professional.
The person was, I'm presuming, having a bad day. Maybe they hadn't slept well, maybe they were counting the hours until vacation, maybe their personal life was falling apart.
Whatever it was, the encounter was NOT a positive one.
So much so, that my friend was turned off the entire profession.
It's been a conversation, I've realised, that I've had a number of times. And it's a different profession each time. A doctor with a bad bedside manner becomes "doctors these days are all horrible" or an unattentive retail provider becomes "sales staff these days are all lazy."
The underlying theme: it only takes one.
On the other side of the coin, it only takes one good experience to shift the conversation too. A friendly waiter becomes "they only have great service at this restaurant" or a compassionate nurse becomes "they all go above and beyond."
Again, it only takes one.
I think we need to be aware of this in the church. One bad church experience could mean someone no longer wishes to be part of the community—and that would be unfortunate. Yet one good church experience could mean someone wishes to engage more deeply in the mission and ministry of Christ's church here on earth—and that would be lovely.
As the church, then, I think we need to be careful and intentional about how we present ourselves. We are called to be welcoming within the sacred space, of course; but we are also challenged to demonstrate those good Christian values when we are outside of the building too. We should be careful not to gossip, not to disrespect, not to complain. We should be careful to demonstrate dignity for all, to seek the Christ in all people, to regularly celebrate community in prayer.
Let's be careful of the one experience, the one story, that people are having, of the church. For one story from each person in a conversation can become many stories that culminate into a reputation.
How we go about being church in the world will influence people's understanding of what it means to be church. We can allow it to be a negative one, or we can make it into a positive one. Let's choose to make it positive. Let's show the world that we are Christians—by our love. Let's show the world, one good experience at a time. It only takes one….