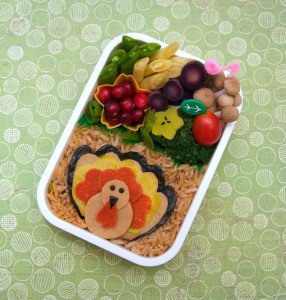 Woohoo! Long weekend! Celebration!
So here we have our one day of the year that we designate as a time to be thankful for the harvest of the past year.
That seems problematic to me; for a number of reasons.
Firstly: we're called, as Christians, to be a joyful, thankful people. So we really ought to be thankful every day. 1 Thess 5.16-18 reminds us to "Rejoice always, pray without ceasing, give thanks in all circumstances; for this is the will of God in Christ Jesus for you."
Secondly: this is the Harvest festival. A time to be thankful for the food which sustains our bodies such that our worship can sustain our souls. Yet in this day and age, most of us don't grow our own food or purchase from the farmers themselves; many of us don't even know where in the world our food comes from. For some, the holiday feast will include a 'foodlike substance' on the plate or a pie topped with 'edible oil product' – *shudder*
Thirdly: The purpose of the harvest festival was to truly celebrate, and to delight in the connections: connections to the land, to the family, to the stranger, and to God. Yet our connections with the land are diminishing. Our connections to family are sometimes strained (I wonder how many dinner tables will have to enforce a 'no cell-phone or tablet' rule?). Our connections to the stranger are gone, the scriptural requirement of sharing choice provisions overlooked or ignored (see Lev 19.9 and 23.22). For many, the connection with God is also a rarity, a stilted grace before digging into the feast is hardly the celebration of prayer and gratitude this was intended to be.
So how then should we Christians celebrate Thanksgiving?
I hope and pray that your celebrations are exactly the way you planned them: that the food is perfectly cooked and tastier than expected, that the company is wonderful and loving, that the conversation is enjoyable and uplifting.
But I also hope that you see this one day of Thanksgiving as an inspiration to give thanks year-round; use today as a starting point to give generously in the future. Let's take the reminder to be thankful this one day, and let 'being thankful' change our lives as a result. Let's seek out new ways of being faithful, celebrational, connected people as we engage with the world – God's world – God's people – who are around us.
Make a donation to the church. Have a conversation with a homeless person. Plant a community garden. Volunteer at a soup kitchen. Rake a neighbour's leaves. Whatever it is, do it because you want to; because you feel it's what God wants you to do; because it's a way to demonstrate true thankfulness of heart.
Happy Thanksgiving, and happy Thanks Giving.