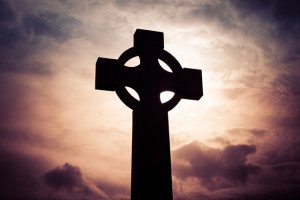 I've been blessed this past weekend to spend time at the National Gathering of the Primate's World Relief and Development Fund (PWRDF)—a biennial event where the meetings of the Board of Directors, Youth Council, and Diocesan Representatives converge. We have our individual meeting times, and wherever possible, we hold sessions together. It's networking, it's collaboration, it's good.
And it's high energy—it's a time and place when we share worship, stories, ideas and challenges. Most of all, we share our commitment to the mission and ministry of the PWRDF. We're coming from coast to coast to coast, with a common desire to be good ambassadors for PWRDF—it's our shared passion. One person was introduced with the words "PWRDF is the passion with which her heart beats."
It's a passion that doesn't just come out at these gatherings; it's the sustained passion that is carried into our parishes and deaneries and dioceses and everywhere else we go. It's a passion and ministry that takes time, and commitment, and practice. It's an ongoing discernment to make ways to tell the good news in our own contexts, in ways that are exciting to us, in faith. Sometimes our efforts succeed, sometimes they fail, but we continue on in them because it is our passion.
It raises the challenge: what is your passion?
What inspires you to act out your faith? What strengthens and supports you in living out the mission God has called you to? What makes you excited to seek ways to do the work of God in the parish, the community, the world?
I believe that having a passion for ministry is essential for all of us, if we are to be the church that God is calling us to be. It is more than gathering together to pray and praise, it is also learning what God wants us all to do and seeking out ways to make that a reality. If we do not, we might be said to be complacent in our faith
The message to the church in Laodicea encourages the people to be passionate about their ministry: "So, because you are lukewarm, and neither cold nor hot, I am about to spit you out of my mouth." (Rev 3.16)
I pray that we may not be lukewarm about our ministries.
I pray that we are continually inspired by the message of God and the support of the Christian family.
I pray that we may all engage with our ministries passionately, demonstrating that the passion with which our hearts beat, for the love of God.