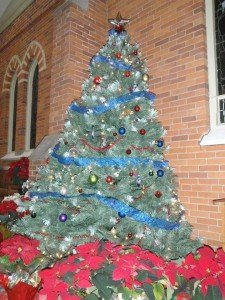 It started with a button.
Or, rather, a lack of a button. Getting ready for our Christmas Eve, I noticed my skirt was wanting for a button.
No problem! I have buttons, needles, thread. So a button was attached.
The button, however, was the first thing to go wrong. And wrong is not what you want happening at Christmas Eve!
However, wrong happened. A LOT of wrong happened. If it could go wrong, it seemed to happen. There weren't enough bulletins at one service; an altar candle ran out of oil during another. A heel ripped the hem of a cope. The microphone battery cut out 2 sentences into the sermon. A miscommunication led to an empty ciborium; the list goes on.
Christmas, however, was still Christmas.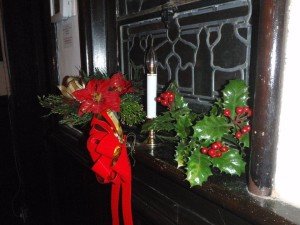 In the grand scheme, the details were just minor issues, human and earthly 'oops' moments, and they all were addressed. Bulletins were shared, the candle oil has been re-filled. The cope can be mended. Another microphone was used for the sermon, and there was ample reserve in the ambry.
Most of these 'issues' were barely noticed by the majority of folks – they were too caught up in the service, the worship, the holiness of the night. They weren't about to let a few inconsequential things take away from the experience of celebrating the divine's incarnation.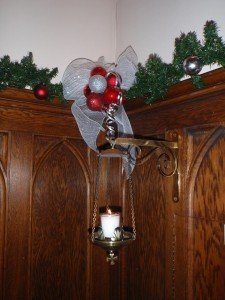 Christmas was Christmas. It was holy, it was wonderful, it was worshipful, it was imperfectly perfect.
The truth of Christmas, I expect, is that it's seldom going to be 'perfect' (in the human expectation sort of way); there will likely always be something that goes 'wrong.' Yet from the beginning, the surroundings of birth of our Lord had earthly things that may not have seemed ideal: Jesus was born of a woman, and that process is (a little) messy. Lying in a manger wrapped in scraps of fabric would likely not reflect the 'ideal plan' for the magnificence of God bursting forth into this realm. The vulnerability of a human life, an infant refugee, a life of challenge and persecution – much of the details of Jesus' life we would consider to be 'imperfect'.
And it is this imperfection that is the human experience into which Jesus came. God came to the earth – a messy place, full of imperfect situations and human 'oops'es. God came to the earth, ignoring what we consider to be going wrong and instead inviting us to see (and do) what is going right.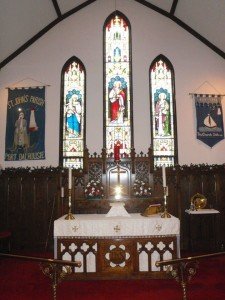 So Christmas was (and IS!) still Christmas, when the focus moves away from human expectations into divine reality. It is the celebration when God's only Son, perfect love made manifest in human flesh, came into the imperfection of the world, promising salvation for all the people. No earthly thing – no buttons/ bulletins/ hems/ batteries/ oil stocks/ anything else – will ever be "wrong" enough to take away from that perfection.
---