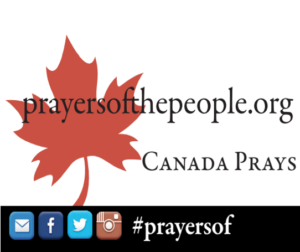 CANADA PRAYS: An initiative of Anglican Fellowship of Prayer and Society of St John the Evangelist to help us all enter more deeply into the richness of prayer. For more information, please visit anglicanprayer.org
This week: PETITION
Q. What is petition?
A. In petition, we present our own needs, that God's will may be done. [1]
Brother Curtis Almquist, of SSJE, says that prayer of petition is "the most spontaneous prayer, the most uncensored prayer, the prayer that tumbles off our lips without coaching when the demands of life are too great and we feel too small."[2]
Our petitions are prayers for ourselves; they are prayers for help, for healing, for guidance; for big or small favours, for clear health scans or snow that doesn't fall on driveways. Our petitions are NOT bargains (if I get that parking spot I'll go to church every Sunday), but rather an opening of our hearts.
While God already knows what is in our hearts, petitions allow us to articulate to ourselves those desires. They encourage us to engage in a relationship with God even more openly than we would with a confidante.
Petitions also invite humility, we are asking God to grant our requests "as may be best for us", knowing God has a better grasp on the big picture than we do. They also allow us to recognise that all of our prayers are answered; though possibly not in the manner we want, or in the timeline we would prefer, but in God's will and God's time.
Canada Prays #prayersof #petition: God of the ages, I ask your help…
Some thought on petition, from Bill and Meghan:
[1] "An Outline of the Faith commonly called the Catechism" in The Book of Common Prayer, According to the use of The Episcopal Church, 2007. p.857. Available at: http://www.episcopalchurch.org/files/downloads/book_of_common_prayer.pdf
[2] http://ssje.org/ssje/2010/02/02/the-prayer-of-petition-br-curtis-almquist/