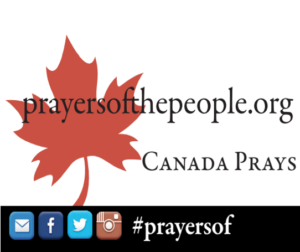 CANADA PRAYS: An initiative of Anglican Fellowship of Prayer and Society of St John the Evangelist to help us all enter more deeply into the richness of prayer. For more information, please visit anglicanprayer.org
This week: PENITENCE
Q. What is penitence?
A. In penitence, we confess our sins and make restitution where possible, with the intention to amend our lives.[1]
Brother James Koester, of SSJE, says that "penitence, to be life-giving, needs to be grounded not in fear of reprisal or retaliation but in our own ongoing conversion to the loving will of God."[2]
The prayer of penitence is when we engage with God, through the stirrings of our hearts, to examine ourselves to look for our own sinfulness. This is not done with the intention of berating ourselves; rather it invites the seeking out ways in which we can improve our relationship with God and God's people going forward. Sin disconnects us from God; by becoming aware of these actions we can aim to avoid them in future.
Our prayers of penitence allow us to come before God with contrite hearts and ask forgiveness, knowing that through Jesus this forgiveness is assured. Carrying that assurance through faith, we are then to take action on our forgiveness, and where possible make amends with those in this life whom we have injured or offended, seeking reconciliation and restitution of community.
Sins can be in thought, word, or action; they can be big or small – and through the mercy of God the penitent faithful may receive the absolution of sins and the grace of absolution.
Canada Prays #prayersof #penitence: God of forgiveness, I am sorry…
Some thought on penitence, from Susan:
[1] "An Outline of the Faith commonly called the Catechism" in The Book of Common Prayer, According to the use of The Episcopal Church, 2007. p.857. Available at: http://www.episcopalchurch.org/files/downloads/book_of_common_prayer.pdf
[2] http://ssje.org/ssje/2010/01/26/loving-pentitence-br-james-koester/