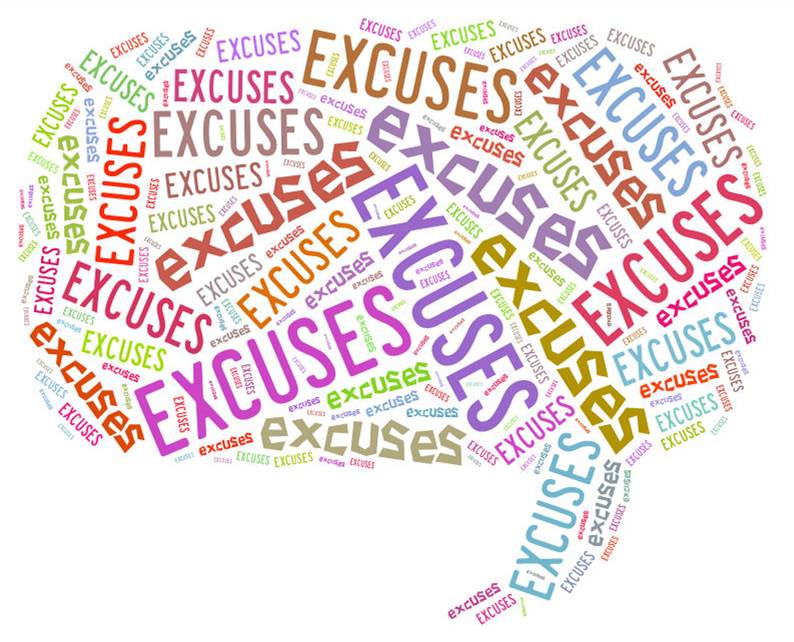 Over the years I've heard many excuses and reasons why people don't come to church. Sometimes it's in conversation with parishioners and friends; sometimes it's a perfect stranger trying to engage in polite chat. (For example: airplane rides. Should the person sitting next engage in conversation, the typical entry involves "So what do you do for a living?" Upon hearing I'm a priest, the reaction is typically either to ignore me, to tell me everything that's wrong with the church, or to defend their lack of church attendance.)
I've also heard a good number of reasons – visiting a loved one in hospital, unexpected transportation challenges (like a broken down car or transit strike), burst pipes, illness, etc.  These are reasons, and I can appreciate them.
But there are also excuses, some amusing, some not. One of the more amusing ones heard recently came from the ITK presentation at Joint Assembly: "I think I'd be a better church-goer if the choir of my church could carry a tune." I've also heard "I don't like the time of the service" – not that the time is problematic for them (early morning can be difficult for some, especially those dependent on home care assistance) but that it's not their preference. "I was having a bad hair day" and "I couldn't find a tie that matched" remind me of "the dog ate my homework."
These types of excuses seem to me to be quick cover-ups. The fast answer kind of thing when people are asked – or feel asked – why they haven't been at church. (I regularly get the lack-of-attendance report when I encounter people at the post office or at the shops or walking the dogs – not that I've asked, but that people feel the need to blurt out a reason.)
Then there are the excuses that hide a deeper problem: an unresolved conflict, a personality issue, a lack of commitment, a place of spiritual unrest. "I can't get the kids up and ready that early" doesn't work when you've had them up for school and hockey even earlier the rest of the week. But it does hint that there is something missing – for you or for your kids – in the church. "I can't pray at church because I can't kneel" suggests a discomfort with the church at a different level – with increasing accessibility and mobility concerns, no one should feel unwelcomed due to physical stance. "The priest should be a man" – well, we discussed that one already a few weeks ago in Everyday Sexism; my gender is not the real barrier between you and the church. "I haven't found a place where I feel comfortable" could be a valid reason if the person is actively trying to find anew spiritual home, but when several years have passed without church attendance it suggests lack of commitment. "I don't like the new priest" hints that the person has not been attending church to worship God, but because they liked the former priest. "I don't like what's happening in the church these days" should be an opportunity to engage in a deeper understanding and (potentially uncomfortable) conversation about the issues of our church as fallible human institution, not an excuse to sleep in on Sunday mornings. "You wouldn't baptise my pet monkey I want to adopt" (apparently the offer of a blessing at the animal service on the Feast of St. Francis wasn't sufficient.) – well.
We are called to come together as the body of Christ, to worship God. We aren't always going to get along, we aren't always going to agree on everything. But we are family, and are called to gather in prayer. It's part of our baptismal vow. It's part of our tradition. It's part of our faith nurture.
So if you won't come out to worship this week, why not? What's *your* excuse?
What are some of the more obscure or creative excuses you've heard (or used) for not attending church?