In a number of conversations this week, there's been an underlying and recurring theme: the little things are, in fact, the big things.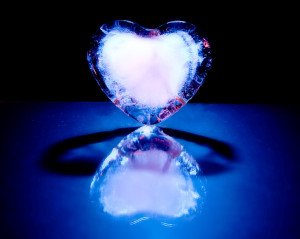 One friend, in reminiscing about a recent loss, remembered the fun times she had spent with that friend – of sharing an apartment and waking to hear the friend singing in the bathroom, the humourous fear of (and adamant avoidance of) mice, the shared emotion of a common experience. I didn't hear what this person's academic qualifications were, I've no idea what her CV would have said, but I heard how she touched a life for the better – with the little things.
My best friend celebrated her birthday this weekend; she sent through a series of pics of her weekend adventure… there was the gift I'd sent being received (and appreciated!), there was the champagne toast with on her weekend get-away, even the ice cream when she got home. Despite the ocean between us, it was as though I got to spend part of the celebrations with her – the little things of pictures and texts sent over the smart phone meant a lot to me – it was a big thing.
The phone call "just because"… the hug from a child… the long-overdue chat with a friend over a mug of tea or glass of wine… remembering to ask after someone's family… they're all little things, but they mean a lot.
They mean a lot because they speak of relationship. They acknowledge a shared history, the promise of a shared future. They indicate that the relationship will endure good and bad; that is based on respect and appreciation and genuine Christian love. The little things mean a lot because they hold within them the presence of love.
There are oodles of ways we can work to express this love – that has been first given to us by God – with the folks around us. It takes a little time, a little effort, maybe a little money. But it can mean a lot.
One of the active ministries in a parish I serve is the cards – there is a woman there who has a card ready for birthdays, anniversaries, losses, celebrations, you name it. She has them signed by the folks within the parish and sends them on. It's a little thing, but I've seen folks receiving the cards gush about how lovely it is to be remembered, prayed for, appreciated.
The potential downside, of course, is that sometimes the little things can backfire – in a big way. I heard this week a person explain that she had received a thank-you card for a considerable piece of work she'd done – and her name in it was wrong. She was left feeling underappreciated, insulted, hurt – as though her time and efforts were too insignificant to even warrant the correct name. In another conversation someone had been told an outright lie – for no apparent reason – and felt that they could no longer trust what that person told them as a result. One little thing resulted in fairly big, fairly negative, ramifications.
So we do need to be careful, and intentional, in how we interact with folks. Sure, the big things will be remembered and appreciated – but so will the little things. It's good to remind ourselves that our actions will have consequences, both good and bad – and make a concentrated effort to make them be good. We won't be able to impress everyone all the time, but we can try to be authentic and caring in our relationships. And when we do that, we show that the other person is important enough to us to be worth the effort. And, ideally, our actions – no matter how little or how big – will bring a smile to their face – truly a little thing that means a lot.