Dear Parishes of the Anglican Church of Canada: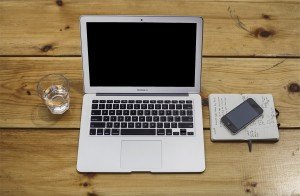 Hi. It's me. One of the ones you don't quite know what to do with. One of the ones who has served the church professionally for countless years. But is strangely not a priest. Nor a deacon. Simply one of the many laypeople who cares deeply for God, for the church, and for you. And, against all of the odds, has been paid somewhat consistently for that service over the years.
I never intended to work for the church. I thought that after a few years at seminary, I'd go back to my career in communications, and write media lines all day long.
No such luck.
And so here I am, writing this post, after seeing yet another disrespectful, unjust, and unrealistic job postings from one of our parishes. I've been on about this before (do you remember this post?). It seems it's the one thing I'm always on about. It's not that I'm a one trick pony. It's not the only thing I think about. It's just one of the things that I fear that we as a church – nationally, provincially, synodically, and in our hundreds of parishes across this vast land – have not yet internalized.
And so I fear I must bring it up again.
It's not about me. But it is about people like me. Laypeople who love the church, and would love to serve in some way. Laypeople with the gifts and skills and training to minister alongside the congregation and clergy in specialized ways. Laypeople for whom ministry in Christ's church is, in fact, a call. Even if they don't end up with that ring around their necks.
Back to my meandering point. This week I saw yet another job description with an impressive list of required qualifications:
A lively faith in Jesus Christ
Strong communication and organizational skills
The ability to teach the Bible
Have access to quality teaching resources
Coordinate volunteers
Plan and direct creative and relevant programs
Provide pastoral support to youth.
Ministry degree an asset
This sounds like a great full-time job. It sounds like a great opportunity for someone who has invested in ministry training – whether through EFM, Trailblazing, or seminary. It sounds ideal for someone who has experience with and a love for working with young people. It sounds perfect for someone with a creative spark that will help to engage them as they continue to grow as disciples of Christ.
The only problem, dear church, is that this posting – like so many I see – is ten lousy hours a week. Presumably one full day's work plus the two hours you spend in the parish on a Sunday.
And so I want to lead us to ask a few questions together:
How would you allot the time for each of these tasks?
Taking all of the expectations you have, which one gets 15minutes, and which one gets several hours? Break it out for me in a little table, and show me how this work will be realistically accomplished
What are the most important aspects of this job?
As an organisation, what are your parish's priorities? If it turns out that the successful candidate can only do one or two things well in those 10 hours each week, what would you want them to focus on? What are you willing to let go of?
Do you have a strong ministry support team?
Who else will be part of the team that will work alongside your successful candidate? Who have you prepared to accompany and support the successful candidate in their job? Who do you have that will take on the other pieces that cannot possibly be accomplished within the allotted hours?
 These are three simple questions. But I think they're foundational. And I hope you've asked them. Perhaps you have. Perhaps you have answers. Perhaps you have a plan to grow this ministry over time. Perhaps you can envision a future where your youth minister moves from 10hrs/wk to half-time to full-time. Perhaps you can envision a future where the role you've created is sustainable – for the parish, and for the individual staffing it.
Because here's my fear: if you don't build for sustainability, you'll shoot yourself in the foot. You'll hire someone without half the excellent qualifications you've identified in the post. You'll hire someone without enough experience to communicate and organize; or you'll hire someone without a lively faith and an ability to teach; or you'll hire someone without the skills to coordinate volunteers; or creatively plan and direct relevant programs; or to provide pastoral support to young people in one of the most difficult phases of their lives.
So I implore you, dear church. Please ask these questions. Please wrestle with the relative justice and/or injustice of your hiring practices. And please, for the sake of your witness in the world, through this one small, but very important hiring decision, ensure that you're being realistic (and dare I suggest charitable) with yourselves and with the person you choose to hire.
Image from unsplash.com. Used under a Creative Commons Zero license.