Resourcing Dioceses to Build Sustainable Youth Ministry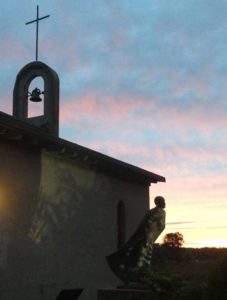 Stronger Together is an annual gathering of youth ministry professionals and volunteers in the Anglican Church of Canada who are responsible for coordinating youth ministry at a diocesan level, whether staff member, volunteer, chair of diocesan youth ministry committee or task force, etc.
The sixth annual event, Stronger Together 2016 will take place from 9:00 am Thursday, Sep 29 – 8:00 pm Friday, September 30, 2016 at Loyola House/Ignatius Centre in Guelph, Ontario. Travel days are Sep 28 and Oct 1.
REGISTRATION WILL OPEN IN LATE JULY.
In 2016, our agenda includes:
Story sharing and evaluation of CLAY and GS 2016.
Educational component: Youth, Gender and Identity, with guest facilitator, Deirdre Pike.
Participating in visioning for optimum youth ministry support and structures into the future.
Opportunity to network and share ideas/support/encouragement with colleagues.
Continuing the work on a collaborative project to develop recommended standards for youth ministry employment and best practices. Led by Leslie Giddings.
Accommodations, meals and program costs are covered by the General  Synod for up to two people per diocese.  Dioceses cover the cost of travel and a $50.00 registration fee.  Local transportation to and from the airport is provided at no cost on the travel dates (Sep 28 and Oct 1).  Book travel to any of the following:
Toronto Pearson airport,
Hamilton airport
Kitchener-Waterloo airport
Guelph VIA Rail/GO/Greyhound stations
Aldershot (Burlington) GO/VIA Rail station
Travel to Billy Bishop (Toronto Island) airport is also possible – please enquire about local travel for this option before booking.
For information or questions, please contact:
Judy   < [email protected] >
or
Laura <  [email protected] >