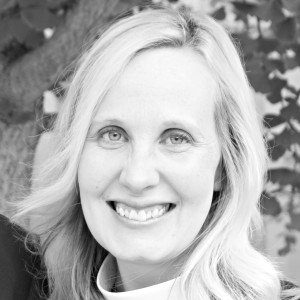 "Why do you have to go to work Mommy?" My son's tiny cupid-bow lips were turned down in sadness, his long-lashed eyes were wide and moist. I was heading out for a regular work day, and I was also very much aware of the many other not-regular times I have to leave home to go to work.
The words with which I responded were the culturally acceptable ones, the ones that provide the framework by which most of us believe we lead our typical dual-income-household lives. "I need to work in order that we can have our home, we can keep warm, we can have good things to eat…"
It felt like there should be a video camera running on my life at that moment. I almost expected someone to holler, "CUT!" and then, "Take 2!" It is an all-too popular cinematic motif: the workaholic parent-figure, the neglected child, compensation for the over-work with material gifts while meanwhile the child only wants to spend more time with said parent. I think of one of my favourite Christmas movies, Elf, which would be representative of this storytelling arc. The great learning of the movie comes when the unavailable father comes to his senses, re-prioritizes his life, tells off his boss and quits his job on Christmas Eve.
There are other more subtle ways that this narrative gets played out. Adele recently blessed the world with another album. She has one of the biggest, most recognizable and honest voices in popular music. She has won more major music industry awards than could fit on any home's mantle. She strikes a deep chord across generations and musical preferences with the ache and the soar and the poignancy of her voice and lyrics. Adele has also become a parent in the last few years. In interviews, she is suddenly dismissive of her musical contribution to our shared life. She speaks as if nothing she has done before having a child has particular meaning. Motherhood not music, she suggests, is the purpose of her life. And she embodies the impossible dream that many of us could never hope to attain: her previous work makes her enough money that she can now dictate her schedule around setting her child as her top priority.
These cultural narratives touch me and worry me. I count my two children as the greatest blessings of my life. I desperately want to raise them to know generous and unconditional and ever-present love. I worry that I work too much, that I'm distracted too often, that I get too caught up in the busyness of life and responsibilities and that I am failing them as their mother. I am a guilty working mother.
But let me share a secret with you. This is a secret that is harder to name because there are fewer cultural reference points to speak about it. I love to work. If I were in Adele's shoes and had all of the money I could possibly need or want still coming in from past work projects, I would still want to work. I would still want to work hard. I am grateful that I get to participate in meaningful work, having the daily opportunity to offer skills that I am equipped to offer, working with other talented people who similarly have skills that contribute meaningfully in making visions become reality, helping people through difficult times, faithfully responding to where we sense God is calling. What's more, I am profoundly grateful for the many other talented people who work hard and contribute much to our collective life, even when they have small children they have to leave in order to so: surgeons, pilots, plumbers, Prime Ministers, electricians, CAs, designers, engineers, singers, secretaries, nurses, business owners, teachers—the list goes on. I am glad for all of the people who work hard and passionately, not just to pay the bills, but because they know there is something in them that they can share.
For the record, I am glad, too, for the men and women who choose to be homemakers, who contribute faithfully and generously to the very real economy that also supports and upholds the collective life we share—an economy that is not measured by pay cheques.
I find little opportunity to name these feelings in our secular culture. However, in looking to prioritize family in a more nuanced way, the Christian faith would seem to only muddy the waters. Jesus has troubling words to say about the connection between his work and his family. At times, he dismisses his biological relations, actively creating throughout his ministry a different definition of family, one that extends far beyond bloodlines. In Jesus, our family is created by the responsibility we bear for those who are in need, as well as by a shared ministry with those who are also striving to serve God and follow Jesus. At other times, he goes a disturbing step further and calls on his followers to "hate" family members (mother, father, sister, brother) or else we are not fully giving our hearts to God. We can fairly safely assume that he is using hyperbole in such statements. For all of his dramatic words, Jesus remained close enough to his mother and siblings that they became an important part of the leadership of the early church. But hyperbole doesn't give us permission to ignore the very serious message he is trying to communicate, nor does it permit us to whitewash Jesus into some beacon of "family values." Jesus was unequivocal in teaching that something other than "me and my own" comes first in the Christian life.
The Jewish faith, which formed Jesus, places as a parent's primary responsibility the teaching of the words of the Shema, "Hear O Israel, the Lord our God is one Lord. And you shall love the God your God with all your heart, with all your soul, with all your mind and with all your strength. This is the first and great commandment. The second is like it. Love your neighbour as yourself." The Scriptures, we find, form a rich and layered tapestry of messaging. Our lives are precious. The responsibility we bear to those with whom God has connected is sacred and deep. And we do not live for ourselves. As radical as it sounds, we are called to put something other than our own households first. And we are called to act and teach our households this "something Other" priority.
I find in the resources of my faith not necessarily absolution for my working-mommy-guilt, but rather the grace to call that guilt into question. I question the Elf narrative, the Adele narrative, this ubiquitously popular story of how parents come to realize that their children are the centre of their lives, how work is not the priority that they originally thought it was. Not only is it a story of privilege which is completely unrealistic for most of the world through most of history (most of the world simply doesn't have the choice whether or not to work), but more than that, it is a story that, like most of our most popular stories, simultaneously tells us: "you are the centre of the universe," AND "you are inadequate." In reflecting on the parable of the prodigal son, Jay Koyle notes, "Many of us act like love—especially God's love—is an elusive and limited commodity that must be earned and re-earned. Of course, once you approach love like that you never can be sure you have done enough to deserve it. There is little joy in trying to make yourself acceptable and never being sure if you have pulled it off." To live as if our children are a priority that trumps all other priorities, and to teach our children that they are the centre of our universe, is to set up our lives and the lives of our children according to a false idol. We try to earn our children's love by making them matter enough, matter more than anything. We then model for them a world in which they will always feel that this narrative of their own importance is being undermined by the guilt and the inadequacy the consumer culture teaches all of us: we prioritize them and we are guilty for all of the ways our time and attention must be spread beyond our progeny, turning the privilege of meaningful work into a burden. We live according to this bizarre set of values that ultimately upholds procreation and the survival of the species as the most important value. If our lives and priorities entirely centre on our children, then we are also teaching our children that the only thing that will really fulfill them is in one day having children of their own, which they can then place as the centre of their lives.
I am looking for a new kind of story to lead our navigation of that struggle between faithfulness to our loved ones and being true to that whisper of a calling in our lives. I want a stronger and more nimble model to share with our children: "As for me and my house, we will serve the Lord." (Joshua 14:15). We can seek the work that God has given us to do. We can be glad for that work and we will seek to challenge and support one another in that work. We can love one another deeply. We can know the risk and vulnerability of loving fully and deeply. We can learn to live together so that "the strength of our love may enrich our common life and become a sign of God's faithfulness." We can rely on the power of God's love, rather than our own, to make us "a sacrament of your love to this broken world, so that unity may overcome estrangement, forgiveness heal guilt, and joy overcome despair." 1
I find what I seek in the economy of God's grace, which allows us to put down the mantle of guilt that we so easily and heavily wear, and take on that most light and freeing yoke of gratitude, a yoke that allows us to give ourselves fully to the various responsibilities to which God has called us, to embrace the tasks of love – both that centre us in our own households and that take us outside of our families and our homes to go gladly to work.
1 These two successive quotes both come from the Marriage rite found in the Book of Alternative Services.