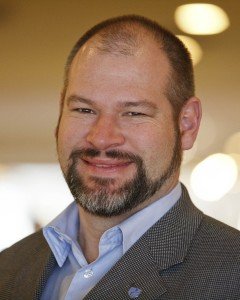 How do we respond to the change that Millennials are bringing to the church?  Assuming that they want to be members of our church, some pretty interesting considerations have to be taken into account.  We are not just talking about newcomers; instead we are specifically interested in reaching out to that group who are twenty and thirty-somethings.  They are children of the information age: shunning chequing accounts for e-transfers, accessing Wikipedia.com for instant clarification rather than reading through reams of documents in an encyclopedia and touching base with friends via text and Instagram while avoiding telephone land-lines altogether.
As a group, Millennials have the potential to provide the greatest shakeup in the church in decades (perhaps longer).  We already know that they have the capacity to give, but they want giving to have an impact.  It is not sufficient to "just give" as previous generations have. More than ever, parishes need to develop annual narrative budgets, expose young people to the ministry of the church and to invite them to take on leadership roles that are appropriate to them.
In a 2014 article, Today's Christian notes that "church leadership is still dominated by those of our parents' and grandparents,' and the hierarchy is usually pretty entrenched."  This seems rather typical for most congregations as older members have more time, skill and experience.  The generational difference this time is that Millennials aren't prepared to wait.  If denominational identification is less salient among young people and the opportunity to get involved isn't there, then they will just go elsewhere.
This new way of thinking and engaging young people will have a profound impact on the collection plate—providing one will be passed around.  Already many parishes have adapted to using Pre-Authorized Giving (PAR) for their collections. Imagine a day when we are cashless and cheque-less.
The parish of St. Mary and St. Bartholomew in Saint John, New Brunswick seem to be ahead of the ball on this one.  To my knowledge, they are the first Anglican church in Canada to have installed a debit/credit card machine in their narthex. The usage of "giving kiosks" seems to have gained traction with some evangelical churches in the United States, but given the explosion in the use of technology across all sectors, it's only a matter of time before they become common place in our parishes as well.
The Diocese of Toronto has invested considerable energy and resources in developing mobile apps for giving and an online platform that will issue a tax receipt moments after a gift has been made.  Online giving has increased significantly in recent years but we need to learn how to motivate giving using the internet; connecting with young people where they tend to gather on-line.  For the time being, direct mail continues to be a lucrative and successful medium to connect with the duty generations.  More and more, however, Millennials lump all unsolicited mail into the category of junk.
All of this is to say that demographic change is impacting the way that people give.  In the not too distant future, we can expect a church where: the collection plate will not be passed, all congregational giving is done through PAR, churches will have giving kiosks in the narthex, financial planning is taught side-by-side with stewardship education and all program registration will be done on-line.  Millennials are ushering in a whole new way to give to ministry.  We need not fear the change that is coming, but it is coming.