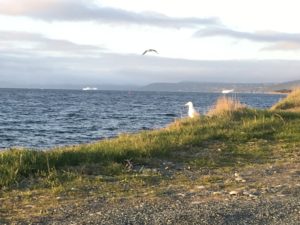 'Ilustrísimo, Señora Presidenta, miembros del Consejo Ejecutivo de la Iglesia Episcopal, Compañeros Ecumenicos, y Personal de la Iglesia Episcopal, saludos.'
This was the introduction that I offered while attending the Executive Council of the Episcopal Church in Baltimore, Maryland last week, as I represented the Anglican Church of Canada.
This is not my usual opening greeting, as in my context I usually begin by sharing my name, where I'm from, and what I wish to say. That perhaps is one of the differences I have encountered in my journey as a child of God these past six months.
During this time, I have moved from living and moving solely within the Newfoundland and Labrador context, to moving and working and listening to persons of faith from all sorts of different cultures and contexts. I am exploring new lands, meeting new persons, with the joys and challenges that accompany a journey such as this.
I have been exploring self, the nature of community and culture, and the presence of God in different contexts. In so many ways I am discovering so many things, anew.
There is fear and trepidation, as well as joy and wonder in me as I move from place to place, exploring how others explain what they do, what is important to them, and how they express the presence of God and the work of Christian community in their context.
I have traveled from Puerto Rico to Ottawa, from London to Iona, from Glasgow to Fogo Island, from St. John's to Baltimore.
So much is new. Even familiar places are renewed because of the fresh layers of experience that are wrapped around me.
I am reminded of the fear that Shakespeare's Hamlet offers as he considers in his soliloquy – though I am not considering death, in so many ways the steps I take are steps into an undiscovered country.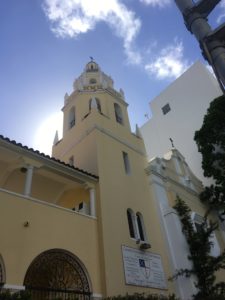 Hamlet offers,
'But that the dread of something after death,
The undiscovered country, from whose bourn
No traveler returns, puzzles the will
And makes us rather bear those ills we have,
Than fly to others we know not of.'
( Hamlet 3.1.76-82)
The one major effect that all this travel and experience has had in my life is that my prayer has expanded, as my encounters with God, and the people of God have increased. This for me is my undiscovered country: how I deal with fear, with determination, with anticipation and with love, offering intercession to God for those whom I have encountered. And so today, I offer prayer for:
The family of Steve Hopkins, and the Diocese of Niagara, as they mourn his death
A Friend in Catalonia distraught at the decisions of Spain
A Friend in London advocating for those who have suffered from sexual abuse
The Bishop and people of Puerto Rico as they continue to recover from devastation
The faith community of Streatham as they faithfully live out the ideals of the Iona Community
A priest with roots in the Virgin Islands who laments the lack of emergency response to Hurricane recovery
A pastor in the Netherlands who responds as a chaplain to those with mental illness
A Bishop in Oklahoma lamenting gun violence and race relations in the United States
Each of these persons is experiencing the unknown, the undiscovered, in so many ways.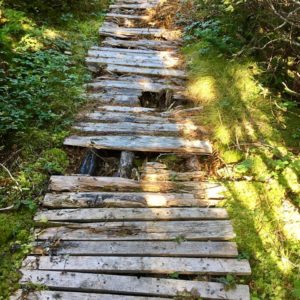 I believe that we are called to respond as the people of faith, in our place, to bring comfort and balm to those in need. We are called not to turn a blind eye nor a deaf ear to those who may differ from us in culture, language and expression. These months and weeks I have found that I have more in common with those whom I had thought were different.
As I step into each new day, each new undiscovered country, I am called to live in holiness, and called to live in gracious community with those whom I have encountered.
I am called to walk with them in prayer, in conversation, in the easy times, and in the devastating times.
Lections this past week reminded me that
God is ageless and present in all time and space
I am called to love God with my entirety: Heart, soul, body and mind
I am called to love neighbour as self
So, as I step into ever new undiscovered countries, I realize that my Rule of Life must reflect these tenets of God, of my love for God, and my love for others.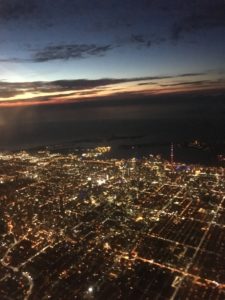 Each time I encounter new, I must reflect how do I receive others, how do I take time with others?
How do I work for justice?
How do I forgive?
How do I love?
How do I pray?
In each of these undiscovered countries, I have encountered not only the beauty of the place, its flora, fauna, and climate, and community but also the presence of God. I hold these holy times, these holy conversations in me, as I travel back to where I am from, in thanksgiving.