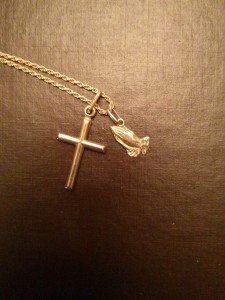 This past week, the Anglican Fellowship of Prayer held a national consultation. Diocesan Representatives, Executive Committee members, and local Parish representatives had the opportunity to engage in multi-directional conversations about what it means to be people of prayer in this day and age.
We gathered in Newfoundland, greeted with astounding hospitality by a committed local committee. We literally came from coast to coast to coast, to pray together, to share experiences, and to be empowered by the joys of being the Anglican Fellowship of Prayer.
We came from different places and contexts; as lay and ordained; as seasoned members and as brand-new representatives. Our ages varied, our styles varied, our politics varied.
Anyone just glancing in a window would have wondered what brought us all together, what our commonality was. But the answer is simple: prayer.
Even in prayer, we did things differently. Some prayed silently, others aloud; some prayed with eyes open, others shut; some prayed in their native language, others in the conference norm of English; some prayed extensively, others offered few words.
Yet despite these differences, these prayers united us. They united us because when we were opening our hearts and minds to the ministry of prayer, that was all that mattered.
And so we prayed. With one another, for one another. We prayed in words, we prayed in song, we prayed in action. We prayed so much we had to adjust our agenda. We prayed as one.
And it was beautiful.
So now we've all gone home, yet we remain united. United in prayer, empowered by the Spirit, supported by our fellowship with God and one another. And we are united, not just with those who were present last week, but with all Christians who will engage in the practice of prayer.
So this week, as we enter into our own prayers, may we all know that we are all united and uniting through this ministry. May we trust that we are being held in prayer, just as we hold others in prayer. May we proclaim the gift of prayer as profound and amazing and exciting and alive. May we live knowing that prayer united us all: and for that truth we humbly give thanks to God.