It's that time of year – the return of school.  All across the country, we can hear the sharpening of pencils and smell the new-book smell as students return to the classroom.  From the bright and eager young folks starting their first days in a school, to those entering the last year before graduation of all levels, to those lovely folks whose ministry is to teach them – the time is here.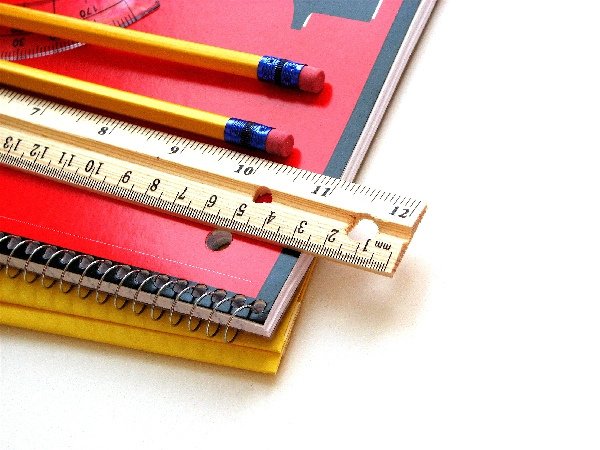 There is a full range of emotions that go alongside the start of school – for folks of all ages – some are dreading it, others can't wait to get back.  Some are nervous, others enthusiastic. Many are even posting their emotions on social media – my brother-in-law Michael (a primary teacher) loves his job, and wrote "Teaching is the greatest, most rewarding job in the world;" one of my former students who graduated last year has been lamenting all week that she's no longer in college and so is NOT headed back to classes; another student returning to classes as a mature student is lamenting that decision as 'first day' approaches.  Going back to school is an emotional time!
So what about the rest of us who are NOT in formal education systems?  Should we too be thinking about hitting the books?
Absolutely yes.  There's always something more we can learn, some way in which we can grow.  I'm not suggesting we all sign up for night school, but I am suggesting that we examine learning as a life-long endeavour rather than a task for the young. I'm suggesting that we consider for our curriculum those things we need to live a faith-filled life.
There are many ways we can return to learning as Christians.  For example, we can join a bible study or book study group.  The scriptures offer rich messages for discussion and faith development.  There are courses that are offered which also encourage theological enquiry, some (specific topic courses) at seminaries or schools, some (like EFM) by dioceses or local church groups.  There are prayer groups that gather to offer support and community, there are discussion groups gathering to share life's faith journeys.  There are programmes in need of volunteers, the act of leadership in these groups offering diverse teachings to everyone involved.
The reality is, however, that we are called to learn.  We are called to examine our lives and seek out new and exciting ways to find Christ in our daily activities, to invite Christ into our quotidian journeys.  We're encouraged to continue to faith journey as an on-going experience, to be open to hearing God's voice as the truth is continually being revealed before us.  There are 53 times in the Gospels where Jesus begins a teaching by saying "very truly I tell you" – which means that there are 53 times in the gospels where we are called to hear the message, learn the lesson, and integrate that learning into our thoughts and words and actions.  We claim Jesus as a great teacher, and by doing so we self-identify as his students.  When we embrace this as reality and not just as words, we recognise our commitment to continue learning from our teacher, delving into the great mystery of faith that forever lies before us.
And so I invite us all to celebrate a return to learning – whether we've left it for a week, a summer, or longer – let's return with joy to the teacher who will journey with us in wisdom and truth. For when we walk with Christ, we really can learn something new every day.