Do you have an Adve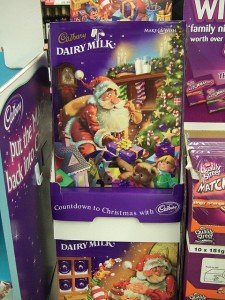 nt calendar in your house? The ones I see most often are cardboard  whose 24 doors open to reveal a piece of chocolate or other sweet. I've seen others that are little mittens on a string or tiny boxes on a 'tree' that hold a treasure or gem inside. Whatever they look like, they're a special way to count down towards Christmas while getting a treat.
So this space for the next few weeks will be a different type of Advent Calendar – a countdown, to be sure. But the treats will be a bit different –instead of opening the door to find a little chocolate or toy, each day I'll examine a little treat/jewel of the Anglican Church.  So here it begins; each day I'll add another Anglican gem in the forum section below.
SUNDAY 02 Dec.: The Primate. (Not a monkey.)
"Overall, he is responsible for leading the church in discerning and pursuing the mission of God." (see: http://www.anglican.ca/primate/ministry/) This is done through personal visits, sacramental duties, administrative responsibilities, and as the representative of the national church.
Our present Primate, The Most Rev. Fred Hiltz, has been serving in this office since 2007.  He shares his great passion for "our beloved church" in all that he does.  Archbishop Hiltz is known for his pastoral care, his prayerful manner, his commitment to justice issues, and his sense of humour.