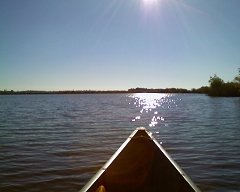 One of the questions I get most often is "When IS your day off?" I know that many of my colleagues take Mondays off, following the busy-ness of Sundays. I don't. I spend Mondays doing a care home bible study, some pastoral visiting, and celebrating our weekly worship in one of the communities. Mondays are good days, but they're not off days.
I try to take Fridays. That way, I can have a full day, sometimes even two if Saturday is a slow day. But, of course, life happens, and that can change. Some weeks there will be meetings, or calls to the hospital, or a funeral. So, I try, but I'm not always successful. When that happens, I try to take another day in the near future. I know that I need to take time off, to recharge my batteries, to make sure I don't burn out.
When I started serving in my present parish, I promised them that I would not let myself burn out – if I needed to take some time, I would do just that. So I have taken time for retreats, I make up my down time. I pay attention to myself to know when I'm doing too much, to recognise when I'm so busy that I'm not doing things well. And I am supported in this by the folks I serve – if I miss a day off, I'm asked when I will be making up that time. We joke that I sometimes get "the warden eye" – a friendly and compassionate glare when others are seeing me get a bit tired. We recognise that burnout would be negative for me but for the wider parish as well, and so we work together to make sure that doesn't happen.
Sometimes my day off isn't an entire day. That doesn't mean it's not beneficial, though. The purpose of the day off is for recreation, re-creating the peaceful person that God intended. It's a time for re-energising and re-connecting with God. It's not just a day away from the work, but Sabbath. I learned some time ago that Sabbath doesn't have to be measured in quantity of time, but in quality. There are times when Sabbath is a full day, there are times when it is an hour. What is important to me is that it happens.
And so I have Sabbath plans. I have learned over time how to bring myself into a Sabbath place. It varies, depending on my mood and the time of year: on summer days I might canoe around a local lake, in winter I might venture out snowshoeing, I might try a new prayer devotional or return to a well-loved book. But I always get there – no phone, no meetings, no agenda – just a space to be. To be present and delight in the connection with God. To be re-fuelled and rejuvenated and re-grounded. To prepare myself to engage with the world in the best way I can – having benefitted from taking my day off.
How do you fit Sabbath into your life? What are your Sabbath practices?