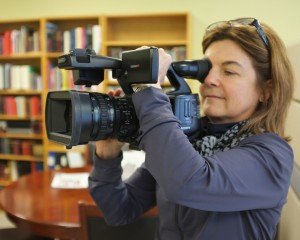 Have you considered the use of video in your outreach ministry? I suspect that for most parishes, the answer is an unequivocal "no." After all, maintaining a simple website and changing the letters on the parish sign is time consuming enough, right?
Maybe. But a few videos I came across this week have me rethinking our best use of resources when it comes to outreach, evangelism, and simply telling our story. I want to share one of them with you: a welcome video offered by St. Clement's Church in Toronto. It's short, it's casual, and it left me thinking, "I could go to that church."
I was so impressed that I gave The Rev. Jenny Andison a call to ask her about the creative process. I'll share that some of that conversation with you, but first, check out the video:
Almost immediately, Ms. Andison surprised me:
JA: I had only just arrived at St. Clement's, and I knew one of the first things we needed to do was to make a welcome video.

JD: Really? Why did you see video as a priority?

JA: Well, if a picture is worth 1000 words, then a video is worth many more!
She's is right: video gives us the ability to connect, face-to-face, with others online. It allows us to share voices, personalities, and if done well, a seemingly physical visit to the parish. But doing it well requires some planning:
keep it short: St. Clement's began this project with the assumption that if the video was longer than 90 seconds, people wouldn't watch it.
have a target audience: in this case, the target was " people who are not our members"
know what message you want to communicate: for St. Clement's, the message was, "this is a place you can ask questions."
plan a look and feel, and stick to it: St. Clement's video is bright, young, and personal.
launch time: St. Clement's launched their welcome video right after Palm Sunday, knowing that people would be looking for a place to worship Easter Sunday, and that they would be searching online (in the words of Ms. Andison, "I don't even go into a cupcake shop until I've seen the website!")
be honest about who you are: capture the best elements of your ministry, but don't misrepresent the parish. Visitors will expect exactly what you present to them.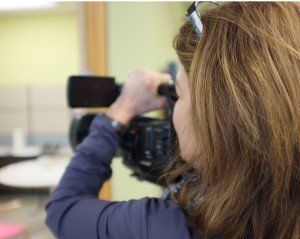 For some, using video might be overwhelming. It might seem like a project that can be accomplished only by professionals (one of St. Clement's parishioners is a videographer). But you might surprised: congregations are filled with photographers, and some people can do amazing things with a DSLR. Experiment!
Have you used video in your parish? How? Can you share a video with us?