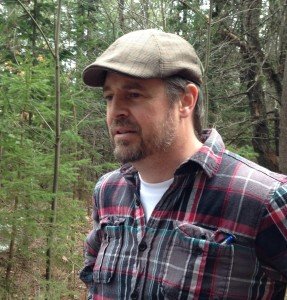 For the Eastern Church, Epiphany is the Baptism of the Lord, the climax of the Christmas feast and is usually called Theophany. Today, Eastern Christians will be blessing water, including here in Ottawa where processions of Christians will be gathering to bless the water of the Ottawa River—which connects to the St Lawrence and then the Ocean, thus all the waters of the world. The water is then used to bless the homes of the faithful.
This powerful feast marks the appearance of the Holy Trinity (the words of the Father, the baptism of the Son, and the Holy Spirit in the form of a dove). It marks the beginning of Jesus ministry on earth, and I find a strong mirror to the Ascension: The Holy Other, is fully enfleshed into the matter, stuff of the creation, in the climax of the incarnation; and reversely, the earth, matter, stuff, as represented by Christ's body, ascends to heaven in the ascension. The marriage of earth and heaven are complete, the duality is dissolved.
"God became Man… so that Man may become God… The distance between the human and the Divine is zero in Christ." (Raimon Panikkar, The Rhythm of Being)
I want to offer one more reflection to the Baptism of the Lord and that has specifically to do with the phenomenon of being. "You are my son the beloved, with you I am well pleased." In these words Jesus is being claimed, his identity is the Son. His identity is given, not achieved, and precedes his being enfleshed. Baptism is the act of claiming our given identity in the same way. For who we are, what we are, is not something we create—we are created, we are given, we are first in relationship.
The Baptism of the Lord reveals to us the narrative of the beginning of the call of Jesus, and the triune presence also reveals what baptism is for us. Baptism is claiming our call, our givenness, our relation as beloved of God. Our ministry, our vocation, like Jesus', is marked at our baptism as our consent to yield to whom we are created to be.
Passing through the waters is a passing from isolated me-ness, which is death, to in-communion I am-ness. We are freed in accepting the claim God has of us, the true freedom of Christ we are invited to accept.
"But now thus says the Lord, he who created you, O Jacob, he who formed you, O Israel: Do not fear, for I have redeemed you; I have called you by name, you are mine. When you pass through the waters, I will be with you; and through the rivers, they shall not overwhelm you; when you walk through fire you shall not be burned, and the flame shall not consume you. For I am the Lord your God, the Holy One of Israel, your Savior. (Isaiah 43: 1-3a)