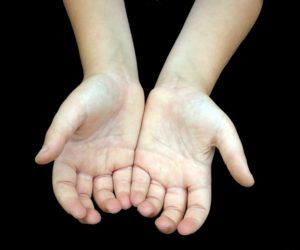 "As he approached the gate of the town, a man who had died was being carried out. He was his mother's only son, and she was a widow… he came forward and touched the bier… And he said, "Young man, I say to you, rise!" The dead man sat up and began to speak, and Jesus gave him to his mother." (Luke 7:12-15)
A couple of weeks ago I related the idea of "being othered." Drawing on John Manoussakis' reflections on phenomenology and J.P. Sartre, we discover the Other, and ourselves, simultaneously when we allow ourselves to be seen by the Other. When we are the ones being discovered, we both discover the Other, as another subject instead of an object of my own little world, and reciprocally I discover myself, held suddenly naked and accountable in the Other's gaze. "You are, therefore I am."
This points to the relational character of the Holy Trinity—three persons in relationship, and we find our personhood, our being, in this relationship. Going a little further, as a consequence of the incarnation, every relationship is ultimately a relationship with God. Christ who enfleshed himself with human nature as a particular person has restored all human nature and so everyone, that is, every person, is the face of God. Before we are enfleshed, we are in relationship: relationship with God who calls and creates us, and of course, our own biological parents.
This idea is rich and is illuminated beautifully in the Gospel for this coming Sunday: "young man, I say to you, rise!" The man is dead, and yet Jesus addresses the man as one who is living, and calls him, and gives him.
This man is first, before he is alive, in relationship. There is a certain taste, a certain uniqueness to his 'isness' that can never be replaced. This person, this 'isness' is in relationship with his Mother—a widow, who would have been totally dependent on him. Their unique relationship cannot be replaced. He is in relationship with the community gathered as a unique person within that community. Most of all, he his is in relationship with God who calls him into being: "young man I say to you, rise!"—and he is given by the one who calls him to his mother.
We are relationship, and we are given—called as a person and then given. Our 'isness,' the uniqueness, the taste of me, is a pure gift that exists regardless of whether I am living or dead as one in relationship. I exist as one who is called. I already have identity, and that identity is one called into being and given.
Our efforts at being a self-made person are futile, it would seem. Maybe our work is to yield to our givenness, and to become a gift for the other.