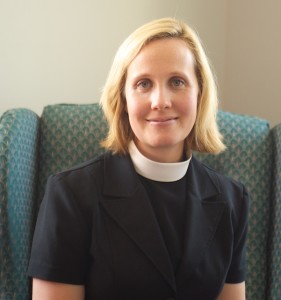 "Do you ever ask yourself why we're doing this?" my sister-in-law asked me. Just a few hours earlier, as we were walking en masse with hundreds of other March Breakers from the subway to the Rogers Centre to see a Disney ice extravaganza, the answer seemed obvious. We were doing this for our children: to spend quality time, to create happy memories together, to infuse a little magic, a little extraordinary, into holiday time.
And yet, as we walked back along the Skywalk after the show, Jessica was no doubt giving voice to the question on all of our minds. Surrounding us were the sounds, not of delight, not of gratitude, not of warmth and deepening love, but of utter squalor. Children were fighting, crying, arguing, complaining, back-talking, attacking one another, taking temper tantrums; parents were cajoling and threatening, dragging, sighing and, occasionally, exploding. How could this miserable outcome possibly be worth it?
I ran a quick calculation of how much we had all spent to bring our families here: day off work, tickets, transportation, fifteen dollar popcorn for a snack (it came with a cruddy little Mickey Mouse reusable bag keepsake, so that made it worth it, right?….). Two hundred, three hundred, four hundred dollars, easily, if you include lost wages. I looked at the various flashing, shiny cheap toys that had been bought for some of the luckier kids, toys that had created momentary wonder during the show, which were now being carried by annoyed and worn-out parents as their children melted down. Add on forty or fifty dollars, add on a nauseating amount of battery-operated plastic to our landfill sites. When we got to Union Station, the line-ups for Happy meals and compensatory coffee filled up the entire terminal. Add on thirty, thirty-five, forty dollars, add on the harder-to- measure cost this mountain of sugary processed food would be exacting from our obviously already overloaded systems. The running total quickly became staggering.
We were all here with the best of intentions. We had all been convicted by the sure and certain hope that money, time, plastic, sugar, and a well-produced, effects-laden fairytale, would teach our kids that we love them. And yet, the stress, the panic, the misery, irritation and disappointment which was visible when the money had been spent and the experience had been had, suggested that we had all subjected our children to some inexplicably awful ordeal. We might have spent the day at a forced labour camp and not walked away looking any more upset.
"Why spend your money on food that does not give you strength? Why pay for food that does you no good?"
The prophet's words from ancient times ring down across the millennia. Isaiah could not have imagined the circus of privilege that would be considered a basic right of the modern North American person. He was not envisioning how available, how attractive, how well-packaged, junk food (both literally and metaphorically) would be to us. But Isaiah knew about traps. The prophets have always known about traps. Human beings are forever creative in marketing to one another the things which look like goodness and nourishment and which leave us empty. Human beings have routinely mastered the art of convincing ourselves that we are pursuing what is happy and true – fun, flash, beauty, excess – ignoring the irritation, the abiding hunger, our bodies are communicating to us when we fill them with all of the wrong things.
The late Professor Stephen Reynolds, held in the highest esteem by many of us now operating in leadership in the Anglican church, used to say, "We wonder how to make the Gospel relevant… the Gospel is relevant!" Similarly, we stew in our institutional juices around how to get people into our pews, when we should be passionately hitting the streets with this most critical invitation: come and taste real food; give your bloated bellies a break from their slow-poison diet of plastic, chemicals and refined sugar; rest from the soul-destroying stress of pretending you are nothing more than an individual consumer; discover a way, a community, a relationship that will ask of you your life!
And will give it back to you, nourished.
Do I regret taking my children to a Disney production on March Break? No, they aren't going to remember the fight they had outside of the Rogers Centre; they will remember that we did something fun together on March Break. There were even a few times over the course of the day – watching my daughter sing along to "Let It Go," seeing my son's rapt attention to the scenery zipping by as we rode the Go-Train, sharing a laugh and a shrug of the shoulders with my sister-in-law – that I felt gladness for the privilege of sharing this special occasion with my loved ones. Readers may judge, but I will no doubt invest in other shamelessly corporate production consumables, imagining that a modern day parent has to give in to some of the junk.
But I'm glad that I have a people and a prayer to which I can turn (repent) in order to receive true sustenance.