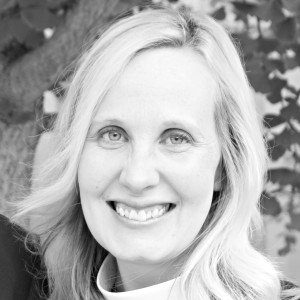 My two-week-long grin is just starting to wear off. I grinned constantly for the week that we were at Disney World. I kept grinning well after our return. "How was your trip?" I have been asked countless times by friends, family and parishioners since getting back. And even though it has been busy and overwhelming and snowy trying to readjust to "normal" life again, I find myself sighing or even slightly giggling with dreamy gratitude and the muscles of my face relax back into that perma-smile.
It was an amazing trip. We have been planning it with excitement for about a year. As much as I wanted to go, however, and as glad as I was for the opportunity to take our children when they're still at the ages of being able to give into the magic, I also had my reservations. I know that over-stimulation, plus sugar-saturation, minus routine, can be a recipe for a fast trip to Meltdown City—no matter what fabulous destination might otherwise be on the agenda (that goes not just for kids, but sometimes for adults too!). As I listened to the excited advice of friends who have become sort of self-proclaimed Disney gurus (there is a whole field of expertise that has opened up around how to best take a Disney Vacation—websites, books, blogs, membership opportunities) telling me their tricks learned from multiple trips to the theme park, I was not at all convinced that this was my sort of vacation. Dan and I are the kind of people who like to meander through new places, discovering small nooks of history and story and great eating as we go along, and at a pace that makes sense for us. "The more you plan your trip, the better the time you'll have"—my friends were remarkably consistent in giving me this piece of advice. And every time they said it, my heart missed a beat. In my over-planned, every-minute-accounted-for-life, a meticulously mapped-out vacation seemed a contradiction. I felt ill-equipped for even knowing where to begin—parks, events, meals, even such detail as planning out which rides to go on at what hour of the day—when I had zero basis for understanding what we were getting ourselves into, or how our family's time could best be 'spent.'
Thankfully one of these friends was sufficiently jazzed about Disney to not only plan her next trip, but to plan ours as well. She spent hours putting together carefully constructed agendas for each of our days, advising on restaurants and rides. We spent a Saturday afternoon together drinking tea and pouring over her maps and agendas as I made notes about which attractions would be "fun if they happen to work out," and which were not to be missed. We landed in Orlando two days after Easter Sunday and began our week of carefully regimented fun.
Very quickly, this preparation, along with the sunny warmth of the south and the detail of the Disney vision come-to-life, allowed something to happen to us. We were swept into this world of magic, happy endings, soaring sing-along songs, great food and delightful surprise. We found ourselves gasping with surprise and laughing with delight at all of the offerings that unfolded before us: cartoons quite literally coming to life, stories that we became part of, desserts that were bigger than any human person should ever dare to try to conquer, fireworks that made every other firework display I have ever seen seem inconsequential. One of the reasons that I couldn't stop grinning when I got back was that it was such a fully complete experience of being away, the sort of all-consuming vacation that obliterates the ties to ordinary life, the worries, the routines, that we might be tempted to carry with us, that we might find hard to leave behind. It was refreshing, cleansing even. For a whole week, we were caught up in a totally different, totally wonderful, colourful, delicious, fun, frivolous, and song-filled other world.
There was something missing, though. Dan and I mused about it in the hot tub at the resort on one or two evenings. "I'd like to blog about my trip," I said to a friend of mine when we got back, "but I'm not sure where God was in it." Of course, I can write about and talk about lots of things that aren't specifically religious, but my inclination is toward theology. God-talk: naming the work of Spirit, noticing where the ordinary gets shot through with the divine. I spoke about it later in the week with my spiritual director. I felt rejuvenated and refreshed by Disney. But where was prayer, and where was encounter, in my vacation? How very secular to claim renewal after a week of privileged consumerist pleasure. What is our responsibility as Christians living in and with the Empire anyway?
I am not the first to note that there is a Gospel according to Disney. Disney is, arguably, the ideal representation of the new religion of secularism. It has the beloved, well-worn stories (significantly sanitized and prettied-up from their original Brothers Grimm versions). It allows adherents to tap into rituals of dress and song—a sort of worship experience; it encourages costly pilgrimages; it creates a sense of community built around shared experience and best practices; membership comes with its perks and promises. It just doesn't have any of the messy stuff. Narratives celebrate human beauty and the human spirit exemplified in the American Dream—anybody from anywhere can rise to the top. The stories don't reference prayer (even when representing cultures and times of history when prayer would have been an integral part of the characters' lives), there is no worship of, submission to, or encounter with the creator, the divine, or God. The Disney parks celebrate a cleaned-up version of history, the nostalgic "Main Street" of small town America scrubbed free of human sin and brokenness and repentance, of racism, poverty and violence, as well as devoid of any of the religious narrative, the prayer and worship that is rich and complicated and flawed and powerful and that has been so much at the heart of North American history, both before and after colonization. And the feasting, the indulgence, the carnival of Disney is held as its own good, in isolation from any of the principles of gratitude, generosity and service which religious traditions of any worth have always understood should flow out from our gifts and celebrations.
There are obvious and intentional gaps in the Disney offering. It cleverly produces a pseudo-religious experience which is ultimately geared toward shaping people, not for compassionate and generous lives, but for becoming more loyal and more faithful Disney consumers.
And yet, there is also something undeniable in my experience.
One week at Disney did have a renewing effect on my life. And furthermore, I have talked with many faithful, compassionate, generous and thoughtful people who have also had renewing experiences at Disney. Rather than conclude that God was not part of our vacation because Mickey Mouse is an entirely secular construct, instead that experience tells me that God must be able to be at work, even when the stories in which we are participating would rather set the parameters around an expression that is God-free. As psalm 139 reminds us: Where can I go from your spirit? Or where can I flee from your presence? Our Eucharistic faith, after all, lifts up an ordinary loaf of bread in The Great Thanksgiving and asks that the Spirit open our eyes to see in it Jesus' presence, to open our eyes beyond that moment of worship to see God at work throughout our lives and in those we meet. We are to be trained in our worship to recognize and name God's gifts, God's blessings: O Lord, open thou our lips, and our mouths shall proclaim your praise!
Where was God in my Disney vacation? As it turns out, everywhere. God was in the generous and sacrificial gift of my mother-in-law making our vacation possible, even though she wasn't physically able to join us. God was in the kindness of that friend who devoted so many hours to making our time better. God was in the baptismal awe and wonder of my children who are still not completely indoctrinated into the paradigm that our world is merely scientific and explainable, who still haven't lost their belief in how the world is really an enchanted place. God was in the quiet hours of staying up too late at night, totally engrossed in the vacation pleasure of reading fiction, which, as good fiction always does, gave me a window into better understanding, caring about, responding to, the needs and dreams and worries and weaknesses of others. I would claim that God is present in the blessing of human imagination, so fully on display at Disney, even though harnessed toward purely commercial purposes—that irrepressible drive to tell stories, compose songs, create worlds into which others can also invest their imaginations and creative spirits.
God was in the concern and love of my church community, not in the least bit resentful that I was taking time off, but rather sending our family on our way with their prayers and blessings. And I hope that God was in our gratitude, which we tried to keep on our lips – before meals in busy princess palaces, before slipping off to sleep at night, as we have come home and talked about our trip. I hope that we were able to guard against the incessant and destructive messaging of "you deserve it," and instead to remember how unnecessary and unwarranted, and therefore treasured, this time away was.
And I hope that there is something new that I can now offer, that each of my family members can now offer, in our work and ministry for having been granted this grace.