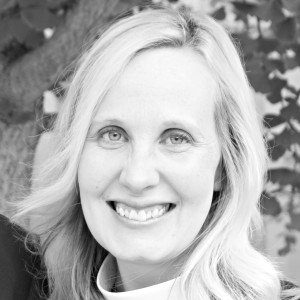 We're all like frail boats on the sea
Just scanning the night for that Great Guiding Light
Announcing the Jubilee
–Mary Chapin Carpenter, Jubilee
"We are in uncharted waters. We have to be clear about that fact and go forward accordingly," said one member of our St. George's Dream Team.
We started this new year by hitting the ground running. By the beginning of next month, we will know whether the proposal for a partnership between Grace Anglican and St. George's will receive the support of our congregations. Grace will vote on January 22nd. St. George's will respond with a vote on February 5th.
The questions are coming fast and furious: from our parishioners to us, and from us to the diocesan office. Our collective Dream Team has been remarkably clear all along that what we are looking at is becoming one congregation. We want to pool resources in order to be able to be more faithful in serving the needs of the world around us. We want our worship and prayer together to be deepened and full of joy. We want to reach out to new people. And we have committed to the congregations that we will seek a financially responsible plan to make all of this possible. Can Grace leave its building without disestablishing? What administrative and financial implications does that have? In the Anglican church, congregations don't own their own buildings—if Grace leaves the building, do they still have access to their financial assets? For how long? What happens to the building? Is there financial support from the diocesan end for this? How should the vote happen? Secret ballot? If the vote is 'yes', when does all of this take place? What if the vote is 'no,' then what?
Just before Christmas, we received some clarity from the Bishop's office on a number of these questions. We were advised that, for Grace to maintain its financial assets and not disestablish, it will need to continue to exist in some administrative skeleton form—which ultimately will mean two sets of financial records, two budgets, and at least on paper, a second Grace leadership team[1]. We need to live into the reality of one enhanced congregation, even as our congregations remain separate in terms of church canon law and CRA requirements. I stretched my memory to the early days of being at St. Davids' Anglican-Lutheran Church in Orillia. I came to that church just after two formerly separate congregations had moved in together, and I know that the paperwork continued for both parts of the congregation for a time. But there was one leadership, one offering, one congregation. "It is different in different dioceses," I was told, when I raised this example.
I had thought this past experience would serve us well. I had thought that some of these questions had already been figured out for us. Instead, I was discovering that it was all new once again; I was starting to feel as if our little team were alone at sea.
I thought again about Orillia, this time with a niggling worry. There had been three congregations in conversation, two Anglican and one Lutheran. In the end, only two of the three voted to join together. The merger team came to feel deeply invested in the vision that they could see so clearly., but they had struggled with conveying that vision to everyone else. "There were so many unknowns," Bob Donald, a leader at St. David's, would share with me afterwards. "They wanted to know the answers to everything, and we didn't have the answers. We needed them to trust and they couldn't."
Now, eight years later, I am hearing Bob's words echoed in my Dream Team and the diocesan office: "We are going into uncharted waters. And there will be risk."
"How so?" I pushed back. Our team has been very clear all along that we aren't trying to sell anybody anything. We are trying to seek answers to the questions people ask about this partnership, looking for God's guidance along the way. Nonetheless, "uncharted waters" doesn't sound like the message we want to share with our people when we ask them to vote. More importantly, it doesn't ring true. In the Orillia case, there were genuine and multiple unknowns that their team faced in bringing their proposal to a vote in those three congregations. They had no idea what an Anglican-Lutheran church might look like, they had very few models that they could seek out in order to find out and none of them were easily accessible for a visit, they did not have a priest or pastor leading them, they didn't know who they might be able to hire if they went into trailblazing mode. The suggestion was that all the buildings be sold post-merger and that the new congregation move out to the growing subdivision. Everything was up for grabs for them: the leadership, the worship style, even the location.
The proposal we are considering here in St. Catharines in 2017 has none of these unknowns. We aren't really talking about a brand new direction at all, we're talking about enhancing and strengthening the good direction we are already on.
I considered the risks before us, the worries that we hear from our congregation: what if the new staff team doesn't get along? What if we don't have enough money for these added pieces of ministry? What if someone tries to use the paperwork existence of a second congregation at St. George's in order to stage a sort of coup?
These are fair questions, of course. The only thing is, they aren't different questions. This is parish ministry. These are the uncertainties we face every day, every time we put together a budget, face staffing changes, present a vision. In my two and a half years at St. George's we have hired two brand new positions, started a new service, a new choir, a new multi-generational evening program, and brought back traditional Anglican evensong; we welcomed two new honorary assistants, had one beloved associate resign and two beloved Children's Ministry Leaders move on to other things. We have filled those positions with both known and unknown quantities, we have faced financial challenges that looked like they would surely result in a deficit, and we have addressed countless questions and worries and anxieties and grief about the things that have changed. There is so much risk in everything about being church that the only way I sleep at night is to visualize God's hands and to see myself, one by one, picking up every care and concern weighing me down and to place each one into those hands—infinitely stronger and more capable than my own.
Amazingly, through these choppy waters at St. George's, it is God's blessing—not what we have lost or changed—that has become the story. These various aspects of newness have already settled into the habits and expectations of who St. George's is and what we care about. The financial offerings have been following suit too. The consistent reason that I hear in our church right now for opposing the partnership with Grace is that people are happy with the direction that we're on. They don't want anything about that to change.
But the direction that we're on is already into uncharted waters. This isn't a comment on my leadership style or my team's priorities for the future. I am not a leader who seeks out risk. Uncharted water is the course of the church. Period. And any church that doesn't know that is in trouble. As Bob Dylan warned, "that he not busy being born is busy dying."
This truth is built into the fabric of church history and identity. The ceilings in Church sanctuaries were built to look like the bottom of a boat. It is an image that speaks of life as journey—a journey of wind and waves, of challenge and great beauty, of storms and calm, of staying close to God's provision and the order and the mystery of the natural world, of the miracle of discovering that we are not alone and that we receive what we need along the way. But of course, the truth extends back further than the church to the one whose Body gave the church life. Jesus' ministry took place in boats, around the lake, fishing, teaching, travelling to foreign and "defiled" shores, sailing into the eye of the storm and miraculously sailing out again—changed, transformed, resurrected, and bursting to tell the tale. Another Jewish poet would comment almost two millennia later in his break-out song that
Jesus was a sailor
When he walked upon the water
And he spent a long time watching
From his lonely wooden tower
And when he knew for certain
Only drowning men could see him
He said "All men will be sailors then
Until the sea shall free them"

-Leonard Cohen, Suzanne
Only the drowning can really see Jesus, and we have all been chosen, as the Body of Christ, to be sailors. The question about our uncharted waters, in the end, brought me out of the muck of necessary, but slightly soul-destroying, administrative finagling and back into the reason why this potential partnership can be so life-giving. Our frail little selves in our fragile little boats can bear witness to a possibility that has the potential to reach out and touch, invite, welcome in any others who know something about drowning. We can face loss and change, giving thanks for what has been and looking for the path God is now opening before us. We can learn that there is something about our fragile selves and our broken hearts that God will use for the purposes of compassion and love. We can embrace the stranger and the guest with hospitality and trust and courage; we can embrace the gusts of wind with an eye to how we will fill our sails for the journey. We can remind one another of the lessons we have learned along the way that allow us to find joy and peace and chart our course, even on the choppy waters of life and even into—and, yes, out of—the eye of the storm.
---
[1] In the Anglican church, the required leadership is a Corporation consisting of a Rector and two wardens.