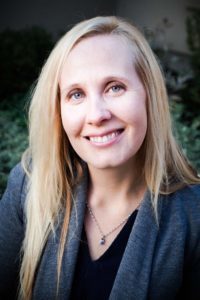 "We went to McDonald's for lunch today," I overhead a tourist telling her friend on the bus in Rome. "Anything to break up the monotony of pasta and pizza," she drawled. "I mean, if I see one more tomato or piece of mozzarella, I think I'll die!"
It has been suggested that the solution to racism and intolerance might be mandatory world travel, but my unintentional eavesdropping reminded me that a sense of entitled, narrow-minded superiority can thrive even in the midst of the most wonderful opportunity for expanding one's horizon. My husband Dan and I, along with my parents and our kids, were on The Trip of a Lifetime. Every side street of Rome offers a wealth of exploration into the fresh and simple flavours of grape, olive, wheat and cheese and the creative and unique ways in which communities have developed doughs, sauces, noodles and pastries in response to the agriculture their own particular climates have afforded. I was lamenting the vacation days slipping away, leaving us with too few opportunities still to savour it all. This person's loud dismissal of not just Italian cuisine, but implicitly Italian culture as well, made all of our jaws drop in disbelief.
Travel is a recurring theme in the holy stories of our tradition. Jesus intuitively understood that the ministry to which God was calling him required that he give up the comfort and security of a home base to live as a nomadic teacher. He came by it honestly. "A wandering Aramean was my father," begins Israel's recounting of their foundational story of identity. The people of Israel were formed by forty years of traveling in the wilderness between Egypt and the Promised Land, during which time they learned how to be free and discerned the kind of community God was calling them to be. The great prophets of our tradition wrote from a place of exile, wondering what God's promises look like when the terrain has become so foreign.
God had lessons to teach our long-ago ancestors on the road. They learned to look for God's guiding light through the dark and to begin each day receiving the good gifts God has given. It is in the uncertainty of being far from home, and sometimes even without a home, that the people developed the most stirring images of the ultimate home to which we are headed, the home that can be found wherever we are and can never be taken away because this home is in the heart of God. It is in that vulnerability of travelling foreign soil that they learn the most important lesson: how to encounter the stranger. It is through Abraham and Sarah's years of wandering that they learn to especially welcome and care for the strangers who will one day wander into their own home, and it is in welcoming those strangers that they in fact welcome God's angels and receive God's promise. When, many generations later, Abraham and Sarah's descendants settle in their new land, this becomes the refrain: And you are to love those who are foreigners, for you yourselves were foreigners in Egypt. (Deuteronomy 10:19).
As my overheard bus conversation makes clear though, travel in our day is remarkably different from the sort of travel that forms the backbone of our Judeo-Christian tradition. For many of us, travel is a luxurious option – we go not because we have to or because our homeland has been taken from us, but because we choose to experience something new. We can journey to the other side of the world and still eat the same McDonald's lunch that we would eat two minutes from our neat suburban homes. As happy as I might be to get on my high horse and look down my nose at this fellow tourist's views, I have to admit that the comfort and efficiency of travelling on an airplane, booking our rooms ahead of time over the Internet, and being greeted in almost every place by people who are prepared to speak to us in English minimizes greatly the foreign aspects of these foreign places.
And yet, even with our immense privilege, I have to believe that God our Great Teacher would take the opportunity to offer us travel lessons. I could reel off the sites and sounds of our trip that had the biggest impact on me, that delighted or moved or surprised me. It seems that the people most interested in hearing these details are the people who have been to these places too, which is probably why sacred Scripture doesn't spend much time describing the scenery in its travel logs either. Something indeed feels different in me since going, but those changes have crystallized around stories, not sites – stories of how we can be related to one another, meet the stranger and receive what we need along the way.
I think of one hot and confusing day in Rome with the discovery that our first planned tour wasn't actually going to take us into St. Peter's Basilica, as had been suggested on the website's description. We were pulling the disgruntled customer card and playing it to the hilt. We won't pay for this sham! Monica, our smart and kind tour guide responded to our fury by conceiving a way to talk ourselves in anyway, and in the end gave us one of the best tours and greatest stories of the trip. We were chuckling later about "breaking in to St. Peter's!" but it was my son who left me with the lesson I really needed. "Mommy," he said to me that evening, "you were acting so upset about that tour today." I nodded and explained that we had paid a lot of money and needed to stand up for ourselves, we needed to make sure things were put right. "You acted like it was the end of the world or something," he said softly. "It was just a tour. It wasn't like life or death, you know." His piercing wisdom made me realize a number of things all at once: I had behaved badly; my words and actions leave lasting imprints on the people around me; and the day nonetheless had abounded with grace, God's unmerited gifts poured out on us. I continue to give thanks for Monica, and I pray I can be more like her. I want to build the depth of character in me that allows me to respond to the anger I see flash in others with kindness and generosity.
It was in a chance encounter with my husband that I was reminded of the importance of sometimes being small and anonymous and allowing a moment to be about somebody other than me. We met a newly ordained Catholic priest from Chicago who helped us with directions. I was bursting to tell him that we, too, were clergy and to share something of our mutual experience. But it was Dan who understood that this moment wasn't about us. "Would you offer us a blessing?" he asked of the new priest. As we afterward continued on our way, Dan commented, "That would have been important for him." And I remembered how important indeed it had been for each of us to have our priestly identity recognized in others, to have the opportunity to live into that.
Finally, it was in quiet treasured words from my daughter that I had a sense of what Family Values might really look like in the Kingdom of God that Jesus inaugurates. Without prompting, she shared a long list of instances where she saw me caring for others and made it clear that seeing me do this mattered to her. I thought of that long ago prayer, offered for me and Dan when we were married: May their lives together be a sacrament of your love to this broken world, so that unity may overcome estrangement, forgiveness heal guilt, and joy overcome despair. I so often fall so very short of the mark in living out this possibility of how the family unit can be a means by which God's love is offered in the world around us (as is evident in my other Rome stories), and yet thankfully God doesn't require perfect offerings.
Thirty years ago, it was my parents and my brother and I who trudged around Europe, tripping over cobblestone, pulling our own sort of Griswold Family gaffes, and forming memories together that we now share forever. It was a remarkable thing indeed to get to go back with my parents, and with the children that are now the age of me and my brother when we were there all of those decades ago. God must have smiled at the symmetry. Sacred Scripture, and all of creation for that matter, reveals the divine imprint of One who loves patterns. The six of us were away for only two weeks, but I was left with that same strong sense I could feel (but not name) thirty years ago, that in our long rambling conversations as we walked the cities, in our companionable silences and goofy mistakes , in the moments each of us had of being calm and insightful, as well as hysterical, overwhelmed and tired, in the ways that our calm and hysteria played off one another always allowing us to find our footing once again, and in the angels God continually provides along the way (if we just manage to pay attention), in all of this I knew that we were being formed. We were being formed not as individuals, but as relationships.
Ultimately I can only look with awe at the courage of God's people leaving home to follow their Lord's call across the pages of Scripture. Gratitude can be the only possible response for me today in being able to travel and then go home again to a place where peace and safety are regular features of life.
It seems appropriate to end with one final lesson. This one comes from the so-called monotony of Italian food options that tourist had so loudly decried on the bus. A fresh and hot dough, with a simple tomato sauce, a sprinkling of basil and slices of real mozzarella cheese, really does offer a slice of heaven. A God who would describe the Promised Land in terms of the "milk and honey" with which it flows would certainly take the time to teach us the occasional lesson about flavour and food.   There may or may not also be a transferrable lesson from there to more faithful living. But either way I thank God for every divine bite!