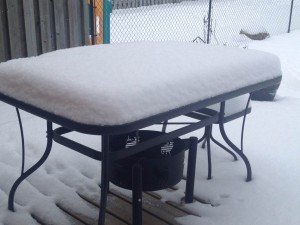 Readings for Proper 2
As I read our first reading, I immediately thought of the Idle No More movement currently building in Canada. Lessons about God's vindication and promises of the land must bring great comfort and strength to those who experience oppression and injustice.
The second reading and the Gospel speak of material tangible things, but both are really about who Jesus is, the Son of God. Like John the Baptist, how are you pointing to Jesus this Sunday?
For those who are listening this Sunday, how are you carrying through with the message of Jesus' birth and baptism?