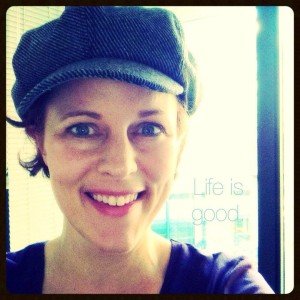 Last week was a week to remember, for parents who look out with their children to a changing world.
Le monde crie, "pourquoi…"
For nation will rise against nation, and kingdom against kingdom; there will be earthquakes in various places; there will be famines. This is but the beginning of the birth pangs. -Mark 13:8
Don't be frightened, but know that these things will happen. These things of fear are also a birth. There is something coming.
Kingdom will rise against kingdom… Do not be afraid. This is but the beginning of the birth pangs.
Christ stands in the centre of willing listeners in a largely patriarchal society and confronts them with the personal, private, and excruciating pain of a woman. Not only that, but Christ likens time, the course of life itself, to a woman. A woman at her most vulnerable, who is undergoing a pain so great that she becomes helpless to her surroundings and becomes intent on one singular action: giving birth.
Now, my grandmother told me never to get caught in the trap of comparing birth stories. By this she meant, as a woman of her time, to share birth stories only with women who understand them, and not to think for a moment that one person's pain could be greater or lesser than another. We cannot know the truth of one other's pain. We can only accompany one other.
And so Christ confronts us with the divine pain of his parent, awakening us into a mystery, and alerting us to the fact that we are already involved in that mystery. It seems, at first, that the constant inconsolability of humanity must be a flaw in the method of creation! If God truly loves us, why would God allow us to feel such pain? Why do the innocent suffer?
Do not be afraid. This is but the beginning of the birth pangs.
Today is November 17th, the date of the Velvet Revolution in the Czech Republic, called the Gentle Revolution in Slovakia. 1989. Why Velvet? Why Gentle? The period of the Revolution, which lasted from November 17 to December 29, 1989, was a non-violent transition of power.
Right now in Slovakia and Czech Republic, citizens are celebrating their day of freedom because in 1989, students, led by playwright Václav Havel, called out for a united society. The movement grew.
26 years ago, 15,000 people were walking through the streets calling out for new leadership. One protester was carried away by emotion and assumed to be dead: police carried him away. His apparent death sparked the revolution. Students and theatre actors went on strike. Thus began the Gentle Revolution. By December 10th, Czech Republic and Slovakia saw the first government not dominated by communism since 1948.
Gentle Revolution: a non-violent transition of power
Birth: a non-violent transition of power
While she is in labor, a woman is transferring her control over the life she has held within her, and when it emerges from the birth canal, it begins its life in the world relying on its own power. A non-violent transition of power. It is possible.
Do not be afraid. This is but the beginning of the birth pangs.
But fear of birth pangs is an evolutionary fear. How are we not to fear it? Like snakes, and heights, and rats that carry the plague, women fear birth because it can kill them. Fear of childbirth is inborn for a good reason. Fear teaches us caution. Fear of birth pangs is justified.
Jesus challenges the very semblance of fear itself.
In September 2012, the online Journal Women and Birth published a study reporting that fear of childbirth (so common in the literature of childbirth that it has its own acronym: FOC). Fear of Childbirth is associated with negative birth experiences. Women who fear childbirth at the outset are more likely to have a bad experience.
Our fear weakens us because fear manifests a negative experience. This is why Christ confronts fear—deeply, publically, uncompromisingly.
A woman in the midst of profound change, a woman compelled by the very source of life to bring life out of herself may easily and understandably consider the whole bodily revolution to be awful, because it hurts. So much. Well, so do a lot of other things—like the source of life giving birth to an unimaginable newness using the body of humanity.
We either fear transition, or we listen to Christ, who gifts us with the strength to confront our fear, or we are oh so human—and somewhere in between, depending on the day, on the hour, on who we are with, or on where we are going. How we view fear has to do with where we are, and when we are, and who we are.
Breathe in, and breathe out. Where are your surroundings? How do you feel your breath in your body?
Where is the love here? The love of God is waiting to be recognized, here, now, in this place—and in all places. And if you cannot conceive of it in a place, it is your job to bring it there.
A woman surrounded by love will surely do better, and will surely have the strength to confront her fear of childbirth than a woman (or a society or world) who has found herself giving birth alone without love.
Fear.
Consider the fear avoidance model developed in 1983, which presents confrontation and avoidance as two outlying responses to fear of pain. Confrontation of fear leads to the reduction of fear over time, while avoidance of fear leads to the continuation of fear or even the worsening of pain.
Do not be afraid. These are but the beginning of the birth pangs.
Consider again the woman in active labor. By the third stage of labour, she has been taught by her body and her mind and by grace just how to manage a transition. Because we are surrounded by love, or we are not. We can turn to each other in life, and make the pain of this transition easier. Or by holding back love, we force one another to turn our eyes toward God where love is palpable—in the truth of this experience we are sharing.
Le monde crie, "pourquoi…"
When the pain comes (and it will come) whatever it is that has given you the strength and to do so, bear down. Confront the pain. Be extreme. Be extreme with love. The transition is inevitable. Stand with the pain of it.
Once labour is complete, the memory of pain remains—pain has done its work, it has transformed us, it has made us ready. When the birth pangs are complete, a parent faces a new life.
I remember the day after my son was born, his small self only as long as my forearm, how I propped him up on my knees, and how we looked into each other's eyes.
His new life revolutionized my perspective. New life is revolutionary. Revolution, transition, the beginning of the birth pangs—pain is inevitable. Love will allow us to confront the pain. For the pain is a sign that redemption is on its way.
---
References
Lundgren, I., Karlström, A., Nilsson, I., Hildingsson, I., (2012).
Self reported fear of childbirth and its association with women's birth experience and mode of delivery: A longitudinal population-based study. Journal of Women and Birth. Volume 25, Issue 3, Pages 114-121
Vlaeyen, J. W.; Linton, S. J. (2000). "Fear-avoidance and its consequences in chronic musculoskeletal pain: A state of the art". Pain 85 Volume 3, 317–332