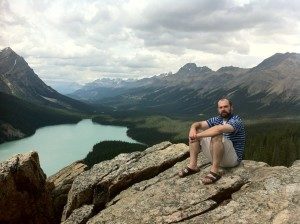 There are times when I don't want to call myself a Christian. Not because I'm ashamed of my faith, but because the people who use that label are often people with whom I don't want to be associated. I have sometimes toyed with the idea of not using it. Even calling for us all to stop using it.
But "Christian" means follower of Christ and I want to be a follower of Christ. Christ loved when it was painful and called out the powerful for their abuse of those without power. He put away the gun and was executed. He showed that there are no boundaries on God's love.
"Christian" is a word that this world still needs. What it means is something this world desperately still needs. I don't want this word to lose all its meaning. I don't want to cede it to people whose primary agenda is resisting social change or reinforcing existing power structures.
So here it is:
If you're sacrificing the well-being of another for your own; you aren't being a Christian.
It you're remaining silent in the face of cruelty and hate; you aren't being a Christian.
If you're ignoring the poor and marginalized; you aren't being a Christian.
If you're hurling vitriol at those you disagree with; you aren't being a Christian.
If you're seeking worldly power; you aren't being a Christian.
If you're seeking the suffering of any; you aren't being a Christian.
Following Christ means imitating Jesus. It transcends ideology, political party, ethnicity, or anything else. It means believing that God is at the centre of all things and that the best expression of God's love is the self-giving of Christ. It means I'm called to act as the servant of all. Anyone who uses the term Christian to self-identify, in a sermon or in a Twitter bio, but doesn't imitate the self-giving love of Christ is worse than a "sounding gong or a noisy cymbal".
I know I'm a poor imitator of Christ and I don't follow as faithfully as I should. But my failures don't change what it means to follow Christ. I pray that following Christ might somehow redeem my failures.
Pray with me that we all be given the grace to be Christians.