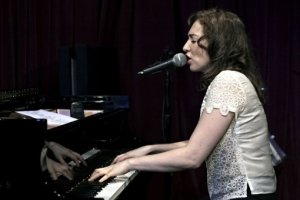 Many of my interactions with groups and individuals this week have been surrounded by great passion. In the course of my travels I have encountered great pain and brokenness. I have sat with friends and listened to the pouring out of hurt and disappointment; I have shared and taken my turn as well, as we came to a place of reconciliation and peace. I have sat with a new friend and listened to the struggle and chaos of his challenges of living away from home, away from family, and making relationship choices. I have heard the concerns of an old friend as she faces changes in her medical treatment, and the uncertainty of living with inoperable cancer. I have heard from a friend across the country, as she shares with me the concerns and prayers her community is holding for a young person and his family facing a life changing illness.
What? 'surrounded by great passion' you say? I suppose for those that believe passion is all about love and relationships and sex and all that, then perhaps I'm off the mark. When I speak of passion I hold on to words such as suffering, angst, ordeal, challenge. Being surrounded by passion this week, I have felt emotionally exhausted, I have felt less than able to cope with the little changes and nuances that most people experience in a given week: looming deadlines, decision making, looking to the future, and such.
Immersed in all this, I have been continuing to absorb the latest music and playlists that are on my children's radar. In my mind and heart this week, Regina Spektor's song (disputed cover)  Ne me quitte pas is a playful tune that keeps reminding me of the need for brevity and hope in the midst of passion. Spektor's discography in fact, for me shows the depth of her understandings of life, of faith, and of the human condition. It is good to hear her, she brings perspective to the things I think about, pray about, and agonize over.
It seems to me that whether it is news headlines or a chat with an acquaintance, there is much in this world that focuses on the negative, the depressing, the hopelessness of life. Yes, there is reality, and many people and communities find themselves in perceived places of loss. They feel alone, they do not know what to do, they take steps holding on to a perception that no one knows, or perhaps no one cares.
Ne me quitte pas; this could be the words of a psalm.
Don't leave me.
Never let me go, O God.
You formed me; you give me life.
I respond in thankfulness with a purpose. I serve.
Life is hard; you are here in the hardness.
You never leave me, you never stop loving me.
Let me see beyond the eyes and pain of my existence,
let me come alongside others.
Let me be formed together with others:
to live
to love
to hurt
to heal
to be.