September has drawn to a close, and the hustle and bustle of getting back into the routines of life seems to be lessening. Things seem to have settled into predictable patterns for so many whom I encounter in my life.
I can't help but look back on the things that I wanted to change, to adjust as I launched into the busyness of the first weeks of September.
Perhaps your list was similar to mine?
Family
Exercise
Prayer
Work habits/ethic
Goal setting
Work-life balance
Colleagues
Care
Returning from summer for me was about an adjustment to my way of operation. In my prayer and thought and actions I attempted to evaluate my levels of courage, intelligence, heart, commitment, forgiveness, hope and despair.
Perhaps after summer's respite I had hoped for transformation?
I began to consider how change occurs. Can we as humans be truly turned inside out upside down? Can we change the way we think, do, be, feel?
In all this I note that for many, change is not a choice. It is imposed.
Death, illness, disaster.
New life, love, hope.
These are the things that change our 'operating systems,' force us to reevaluate our way of living and being. So.
When has it happened for me?
In my prayer and reflection I wrote everything and nothing:
Death
Grief and loss
The essence of me
How and way of being
Culture
Dancing
Responsibility as rector
Priesthood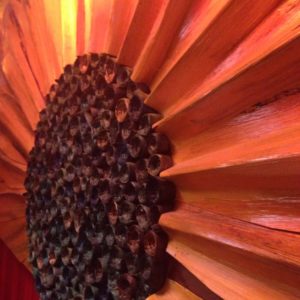 Parenthood
Marriage
Leadership
Adolescence
Music
Sailing at sixteen
Puberty
Ritz crackers
Song and aurora borealis
Birth.
September's headlines for many in the world have imposed many changes. Natural disasters, acts of violence and terror have turned lives upside down.
Many perhaps do not want to move the calendar to October. How can harvest and thanks be offered in the pain? How do we offer hope and prayer if nothing will change for the good?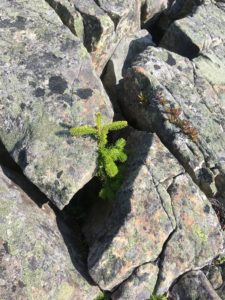 In the midst of the imposed changes, we live, we breathe, we as Christians ponder the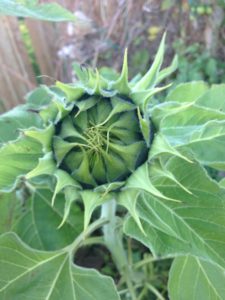 nature of both resurrection and incarnation.
In the moving of life, we wrestle with God born within us, and God raised from death.
In these two mysteries which we believe are reality, we find ways to return, to move, breathe, and grow.
I'm sure I will still be hoping for concrete change in my life, this October, and each month ahead. I believe that as incarnation and resurrection continue to be revealed around me, I find hope and life.