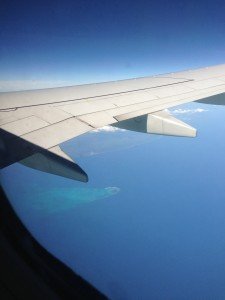 This past week, amid all the activities of Advent and preparations for Christmas, our parish said goodbye to some of our family, as they returned to Norway. The experience was bittersweet, since for the past sixteen months, this family had embraced our language, our culture, our parish worship and activities with awe and wonder. Parents had immersed themselves within the community at large, and also within our parish youth ministry, with Godly Play, LegoLENT, LegoADVENT, and our youth group.  We had a potluck gathering with families and friends, presented gifts and offered prayer. Later in the week, I visited them at a hotel, the night before they left to go home.
As a pastor, I was filled with emotion, because I too have experienced change through moving. I have been uprooted and set down in different cultures and communities. There is a great amount of adventure and excitement in this; there are also measures of sorrow and pain for family and individual.
We said our goodbyes, and I began to journey home. As I drove, I thought of times as a child when I had been moving from one community to another. I thought of broken friendships, favourite spots, walking trails and secret haunts. I thought of family and dear friends, of new friendships, new schools, new adventures.  In the midst of driving, a song from my childhood entered my mind.  As I sang, and I had tears running down my cheeks.
"Long Road To Freedom"  Chorus It's a long road to freedom, a winding steep and high. But when you walk in love with the wind on your wing And cover the earth with the songs you sing, The miles fly by.   1. I walked one morning by the sea, And all the waves reached out to me. I took their tears, then let them be.   2. I walked one morning at the dawn, When bits of night still lingered on. I sought my star, but it was gone.   3. I walked one morning with a friend, And prayed the day would never end. The years have flown so why pretend.   4. I walked one morning with my King, And all my winters turned to spring. Yet every moment held its sting.  Sister Miriam Therese Winter, Medical Mission Sisters  
Hear it on YouTube
Perhaps it's me getting old and soft. Perhaps it's the juxtaposition of the joys and pains I associate with moving heart and soul, family and location. We are called by God to be present in the here and now, yet at times, in the midst of great upheaval in our lives, we can be absent because of the emotional attachment we have around what we call home.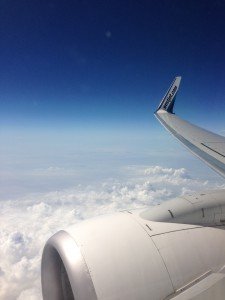 In the infancy narratives, we hear of the journey of a family through hardships and heartaches, as they are uprooted, travelling from Nazareth to Bethlehem to Egypt to Nazareth once again. The parents cradle the infant God, who had no home nor any guarantee of a life and future.
As we creep closer to Christmas, I'm sure many offer prayers of thanks and gratitude for the gifts of home and family. In this time, however, we are reminded of the challenges, the loss, and the struggle that can be present in these festive days.
In this province, many families welcome home children and grandchildren from afar as they return for celebration. Others are at a loss, as they consider family members who cannot return home. Perhaps they are on oil rigs on the Grand Banks, perhaps they cannot get home from Fort McMurray because of finances. Perhaps the ferries and the flights cannot get in because of storms.  Perhaps they will never come home because they have died, or are estranged from family because of dispute.
These are the struggles of families. They are also the struggles of the church community, the family of God. While we celebrate the Feast of the Incarnation, we also lament those who cannot be with us, or those who choose to walk separately from us.
Perhaps this is why the words of Miriam Therese Winter are so powerful for me. This simple melody and stirring words blend lament and praise; sorrow and joy. In Christian community we must not forget the struggles and the joys. God must be just as present to us in the laments of our days, as the greatest celebrations.
This week there have been yet more changes in my life, and in the life of the Christian community which I serve. There has been much joy, combined with heartache and pain. As I move through this week closer to days of celebration, I keep with me the bittersweet memories of the community with our Norwegian brothers and sisters; I keep also the song filling my heart and prayer.