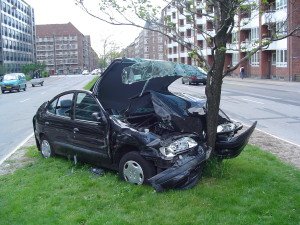 I don't know about you, but I have often felt a grievous interior irritation when someone tells me the story of how they walked out of a terrible accident unscathed: "God has a plan for me." "Oh yeah?" I wonder, "well, what about all those poor so-and-sos who perished or were terribly wounded? Was that part of God's plan for them?"
It is easy to thank God for our blessings. Thank you Lord, for blessing me with good health. Thank you Lord, for blessing my family with a great school for my children. Thank you Lord, for blessing me with the most beautiful loving spouse. What about all those people who don't have those blessings? Does God love them any less? Or worse, do they somehow deserve the rotten end of the stick they got? Am I blessed with rewards or privileges while God takes them away from others?
I don't think God works that way. In fact, I don't think God does anything in particular, that is, except through us. God's doing is the blossoming of creation; God's doing is the total outpouring of his self; God's doing is love. We are invited to participate in God's life and the first way we do that is, as we heard in the Gospel this week, "repentance." Repentance in it's truest sense—turning around. Returning to who we are, returning to what we are as heirs of the Kingdom. When we yield to the outpouring of God's life within us—when we choose life, what else could the fruits be, other than loving the unlovable, healing the sick, freeing the prisoners, even walking on water? Did not Jesus say "You will do greater things than I?" (John 14:12)
"Do you think that because these Galileans suffered in this way they were worse sinners than all other Galileans? No, I tell you; but unless you repent, you will all perish as they did. Or those eighteen who were killed when the tower of Siloam fell on them—do you think that they were worse offenders than all the others living in Jerusalem? No, I tell you; but unless you repent, you will all perish just as they did." (Luke 13:2-5)
Of course, there are consequences. When we do not turn around, when we do not return to who we are, when we refuse our inheritance, when we resist the outpouring of God's life within us, what else could the fruits be, other than self-centredness, suffering, isolation and death.
Beginning with the fall, suffering and death are not a punishment, but rather the consequences of turning away from God, from trying to seize power and divinity by our own effort rather than yielding to the gift of life, forever in communion with the source of life. Lord, help me from choosing death over life, as I so often seem to do. Surely God does not save some people from car wrecks and not others, all part of a grand plan. If he does, I don't want to be in the club.
Rather, I think God acts through us when we have turned towards him: we, who have yielded to his life within us, and who have surrendered their will to his. That, I think, is the true meaning of repentance—reward and punishment are just a human way of understanding God's unfathomable love for all his children.
What a joy this Lenten journey is, this road to our inheritance, where true life is being restored, by the very author of salvation – by whom, and with whom, and in whom, in the unity of the Holy Spirit, all honour and glory are yours, now and for ever. Amen.