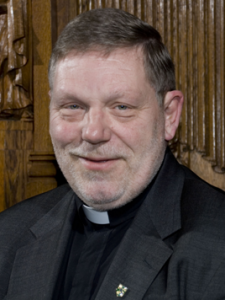 I have been privileged during my parish ministry to work with generous people.  I have also been very blessed to have learned, studied, worked in, talked about, and deepened my own sense of what stewardship is all about.  I understand the theory and the technicalities of good stewardship education,, of tithing, of pre-authorized giving, of sacrificial gifts, of the art of challenging people to look at their own giving levels and to encourage them to move up a level, to establish their own percentage points, to look seriously as proportional giving and at the 'giving tree'.  None of those 'techniques', however, means much without a deep seated and properly rooted sense of generosity.   None of my various approaches works until and unless there is a good understanding of what it is to be dealt with generously and to respond from a generous heart.
It begins, always, for me, with God.  The God who has given us everything – none of which we have earned or deserved.  Yes, we can talk all we want about our own skills and gifts, about our own 'smarts', about our own dedication and tenacity, about our own sense of drive and determination but, ultimately, we need to acknowledge that all has been given to us by God – life, the world around us, skills and gifts, intelligence, drive, achievements, accomplishments.  It all starts (and started) with God looking at a blank canvass onto which He imposed creation  and, thereby, gave us all that we have.  All that we have!
Once I, and others, get our heads around that very basic understanding of generosity, it is amazing what will follow.
Generosity of attitude, of acceptance, of spirit, of grace – all these kinds of generosity become the first response to a generous God.  My experience is that, as the nature of generosity seeps itself into a community's nature, generous responses flow in abundance.  Generous in time and commitment, in joy and hospitality and generous with treasure!