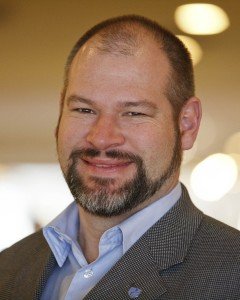 It's time to come clean.  When you vote on a financial decision that involves increasing the parish budget do you do so with your own commitment in mind?  All too often, I believe, we make collective decisions as a church without considering how we as individuals are going to make it happen.
If we are truly serious about the stewardship health of our parish we must first begin with ourselves.  It is really easy to make decisions concerning the capital cost of the church, adding another ministry or even enhancing existing programs without considering the role that each of us plays in supporting a positive outcome.  The prosperity or failure of a parish directly relies on how we, as individuals, decide how generous we will be with our gifts of time, talent and treasure.
When you dig down deep through all the stewardship rhetoric we are really left with one very fundamental question: what does stewardship mean to you?  If stewardship is, as The Rev. Dr. John Westerhoff is often quoted as saying, everything we do after we say we believe, how is it actually lived out in our own lives?
As we evaluate our own commitment – the ministries we lead, the programs we attend and the money we give – how does that measure up to what is actually required of a healthy church community.  Do we actually believe that what we give is sufficient to meet the needs of the church we attend?  There are some pretty important questions that we should ask ourselves:
1)    In what ways do you express your Christian faith as you go about earning a living?
2)    What is your relationship with money?
3)    What is the percentage of time/talent/treasure that you give to the church?
4)    Based on your current income, are you satisfied with what you are giving to the church?
5)    What talents do you have that could benefit the church?
6)    If others gave what you currently give would your parish be thriving, floundering or finished?
I believe it is easy to passively engage in the life of the church – to show up, sing, and pass the plate and so on.  But to truly commit, to live out our lives as disciples, we should from time to time, audit our own engagement in the life of the church.  Historically this has been manifested in the Rule of Life found in the Book of Common Prayer.  It is still relevant today and can be a valuable tool in helping us frame our lifestyle according to biblical principles.
As so many parishes have become acquainted with developing narrative budgets to reflect their sacred stories, in the same way a personal audit can help us understand how we fit more intimately into the life of the parish.  An audit is a narrative budget on a small scale.  Its true benefit comes from its honesty in exposing the breadth of ministry and level of commitment.  By regularly evaluating our own commitment, we can more honestly engage in the life of our church and ensure that it has the resources to be a vibrant faith community.