St. John the Evangelist parish church, in Lower Sackville, Nova Scotia is the parish in which I was confirmed. During the time I worshipped there, it was a traditional Anglican church, with all the foundations of an enduring, faithful worship community. I developed my prayer life in this parish, and participated in many aspects of life as a young person. My understandings of faith and ministry were developed in this place, such that I would use these memories as guideposts for ministry in future years.
As I continue to grow in my faith, I encounter more and more faith communities, of differing expressions. I encounter communities small and large, complex and diverse. These communities offer opportunities for me to engage with individuals, and explore varied ways to be faithful to God and serve persons in need.
The needs of persons and of communities change over time, and so I believe that we must adjust how we offer hope and healing to the wider world. I was blessed in 2008 to be challenged by a close friend with a spark of an idea about how the church could engage the wider community. This 'spark' changed my whole life, ministry, and world.
This challenge enabled me to consider how to marry ministry with service through placing the church in a position of risk, while partnering with other organizations that desperately need help. Too often I have found that the church wants to reach out to bring others into the fold, while not necessarily offering service in love and expecting nothing in return. Too often we are asking others for something, and not simply giving.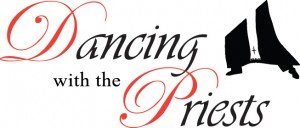 The spark of an idea was to get priests to learn how to dance. This led to a gathering of 1000 persons at Mile One Centre, St. John's NL who came to watch priests dance with professional dance partners, enjoy a beautiful dinner  catered by 25 professional chefs, and enjoy music with a live band from the Wreckhouse Jazz and Blues Festival. We raised significant funds, and gave all the funds raised to Vibrant Communities, an organization addressing poverty and homelessness in the St. John's Region. Not one penny was kept for parish or for church. This engaged other organizations and companies in new ways, for they saw that the church was partnering with the wider community. This was a ten month challenge, where I learned that the ordination promises of "and other duties assigned to you from time to time" would include dance practice,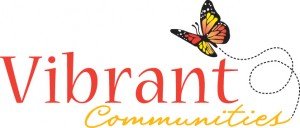 staging and dress rehearsals, marketing strategies, sponsorship packages, and contracts with audio/visual companies. Beyond this, I found that the teams of persons that had come together to engage in this endeavour had become a community of faith. Though many would not have described themselves as church goers, they became church, and many became more engaged in their faith communities as they became more deeply invested in the ministry project.
After the completion of this project, I returned to parish life, and continued the joys and struggles of ministry. After two years, another spark ignited, and over a 14 month period, the parish entered a team into the international Targa Newfoundland road race, a 2,200km rally race. We chose to partner with the Autism Society of Newfoundland and Labrador. Once again, we raised significant funds, giving all to this society, so that children with autism could have better care within this province.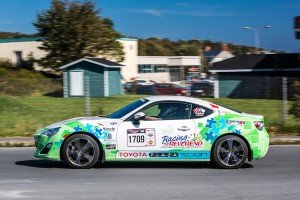 Again, members of our team became transformed into a deliberate ministry team, encountering a great growth in the definition of 'outreach' and 'ministry' at a parish level. We partnered with Toyota Plaza Scion, with a local radio station, RACING WITH THE REVEREND (JUL 23) CUT 2 (SB), with the local AHL Hockey Team and with a major shipping company. We met the former premier Danny Williams, and received significant support from him, as well as from so many throughout the province. During the Targa race, I found that my abilities and efforts were put to the test each and every day. This seemed so far away from ministry in a small parish church that I had experienced as a child.
Immediately after we completed the Autism Project, I was approached by a businessman to see if there were something that could be done for persons affected by Hurricane Sandy. In five weeks, this team once again came together, and created A Christmas for Giving. We raised funds through a dinner and auction, and sent all funds to two parishes in the Episcopal Diocese of Long Island.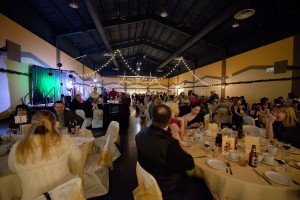 Again, persons in the parish became transformed in how we were reaching out to others. We partnered with chefs, musicians, artists, and others, all in the name of helping those in need.
Over the last few years, this mantra and mission statement Reaching out to Others, has been the theme of the parish. We still continue with traditional patterns of service and action; yet at times, we gather and partner with larger organizations, and give to the world. We do not give to expect anything in return; these parish teams give to make a difference in the wider world.
In each of these ministry projects, we engaged in prayer and action. In each project, we partnered with organizations outside the church. In each encounter, we gave all, and we were transformed.
As people come each year to prepare for confirmation, I wonder how the church will be in the years ahead. I hope and pray that the challenges of the faith community will enable people of faith to risk, to dream, to lead in a world that needs God's presence each and every day. It may not be dancing, driving, or dining that will provide the catalyst for service in the future; yet, may we always continue to reach out to those in need.