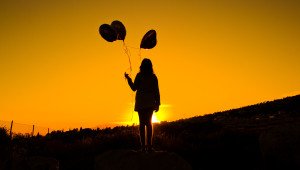 My niece is a dreamer. She's 4 years old and nothing is impossible. An afternoon with her is both exhausting and limitless. We can go from playing Barbie's, to being train conductors, to superheroes and then should finish off the day with a dance party, or her trying to teach me her latest dance. Her innocence allows her to try anything (and to think that I can dance).
I was reading through Ephesians 3 recently and was struck with St. Paul's challenge to the young Church. While imprisoned, he was trying to encourage and challenge the early believers. "By his mighty power at work within us, he is able to accomplish infinitely more than we would ever dare to ask or hope," (3:20). I sat challenged by Paul's words and began to wonder how much I am limiting God in my own life and ministry. I realized that my prayers were focused primarily on the tangible things – the stuff I could understand or grasp. Praying for finances, ministry partnerships, upcoming meetings, people who were struggling – I get all that.
Was I willing to take a risk and invite God to do more than I could image, more than my feeble brain could ask for? Am I today? Am I expectant?
As a church do we take risks? Some do. Are we afraid to pursue more? How often at a vestry meeting or committee meeting do we ask, "What's our risk today? What is going to push us to trust God more?" I'm guilty of this – often at meetings, the first thing I look for on the agenda is 'adjournment'. Do we pause as a Church and take risks together?
What risk are you taking? What risk can you and your church take in your community?
"Reach our experience the breadth! Test its length! Plumb the depths! Rise to the heights! Live full lives, full in the fullness of God," (Ephesians 3:19 MSG).