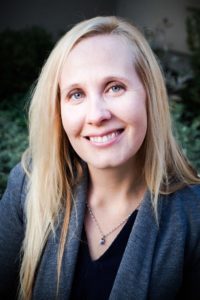 Last Wednesday night, our evening worship was brought to a grinding halt by a medical emergency, and I had a powerful encounter with Jesus—although I didn't know it at the time.
Advent Café is the name for our evening midweek service. We call it that because we understand that the Advent call to "wake up!" and to watch expectantly for the coming of our Lord carries through the whole year and into every part of our lives. Advent Café is held in the Lounge of our church and it operates the same night as Out of the Cold, which is hosted in the gymnasium just below the Lounge. Although some of our regular Sunday attendees come out for Advent Café too, there are also—as we had hoped—people who find that the timing, the location and the format of this service allows them a way into church that Sunday morning hasn't, for whatever reason, afforded. Numerous Out of the Cold guests have become a regular part of Advent Café. They arrive for the hot meal downstairs and then make their way to the Lounge for worship. We miss them when they're not with us.
We were two songs into worship when one of our Advent Café attendees, Petra, became distressed. At first, she was having a coughing fit. Our Greeter for the evening quietly fetched a bottle of water from the fridge and we continued on with the service. Business as usual, however, was quickly no longer an option. When it appeared that she was having difficulty breathing and coughing was turning into great heaving panicked gasps for air, the music stopped and we called 911.
It turns out that someone had lit a cigarette in the hallway right outside the door of the Lounge and Petra was having a bad reaction to the tobacco smoke. Indeed, I could smell the smoke filtering in. I got one of our parishioners, Tom, to come with me, and we went out to ask the smoker to stop. The man that we found outside the door was not only smoking but had also created for himself a little drug den. He was sprawled on the floor with the offending cigarette in his mouth, and scattered all around him were drugs and needles. I asked him to put out his cigarette, and he ignored me—unable or unwilling to hear. I explained the situation and reached over to take the cigarette out of his fingers, assuming that he was too inebriated to be able to respond himself. He became angry and tried to slap me away, but his reflexes were heavy and uncoordinated. It was clear that if either Tom or I tried to push him on this, he was prepared to lash out.
I was at a loss. Petra was still gasping for air inside. The cigarette was still burning. The paramedics were on their way, and this man had the hallway entirely blocked and showed at least the potential of being dangerous. Ryan came out into the hallway from the service just then. Ryan is part of our Advent Café congregation. He also regularly attends Out of the Cold and St. George's Breakfast Program. I watched with awe as Ryan, with calm expertise, reached through the haze of this gentleman's druged stupor, helped him to extinguish his cigarette, gather up, and he gently walked him down the stairs. Shortly afterwards, six paramedics arrived and began the rather lengthy process of calming down Petra's breathing. We eventually resumed worship. Our prayers were informed by the needs we had witnessed that night and with gratitude for the skill and compassion of the paramedics who responded to our call for help.
The next morning, I arrived at the church just as Ryan was coming out of the morning's Breakfast Program. "Thank you," I enthused. "You were amazing. You were able to talk to that man when nobody else could. You were so calm and kind and understanding. You really diffused a difficult situation."
"Yeah," he sighed in response. "I just felt so bad after."
I looked at him in surprise and he went on: "I should have invited that guy into our service. I was so concerned about getting him out of the way, and I didn't even think that maybe what he really needed was to join us."
"Oh," I said with surprise. "I didn't think of that."
"I know, right?" he said sadly. "I mean, that's what the church is here for."
I left Ryan and went into my office, shut the door and quietly cried. They could have been tears of regret and guilt for having missed the opportunity the night before to also see a fellow brother and to invite him into our community rather than merely packing him up and getting him out of the way. But instead, my tears were shed with gladness. That's what the church is here for. I am glad to be part of an identity like that. I am glad for Ryan to understand something more fully than I do and to share that knowledge with me. I am glad that this Advent promise of God's ongoing presence and activity in our lives is true. I am glad to be startled into a new wakefulness by the voice of my Lord.