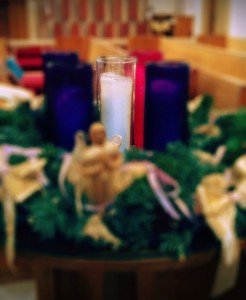 Every year there is an 'it' gift.  It is that which stores and sales people tell you that you must own, and must buy for your loved one.  You may not know exactly what it does or why you need it, but the media tells you it is a 'must have'.  Of course, as the product launch conveniently coincides with the beginning of the Christmas season (this year being November 1st!), the trick to the whole thing is that you must get it while 'supplies last'. If you don't act right away, you are left living in a scavenger hunt of frantic searching, as you comb through every outlet, store, or kiosk that may hold the 'it' gift.
Last year it was 'the LeapPad' from Leap Frog.  Essentially an iPad for children, this product would allow our son to play education-based games on a tablet format.  As my wife and I heard about this item late in the game, by the time we arrived on the scene it was nowhere to be found.  We searched and searched. We called, e-mailed, googled, and kijijied but still were unable to track one down. Oddly enough, our son really hasn't suffered from not having the 'it' gift.
Still, that message regarding the need to purchase the perfect gift is hard to break out of.  It is insipid in this culture.  For example, have you seen the latest run of Canadian Tire Christmas commercials? They begin with a man talking about all the great deals the store has to offer.  To prove his point the man holds up a Christmas sweater and declares 'why buy your loved one a sweater, when you can buy them a wood chipper!"  Same goes for the fruitcake.  Why gift someone with a fruitcake when you can gift them with a sausage grinder.  The commercial seems nothing more than a humorous and silly look at holiday sales.  As if someone would buy their loved one a wood chipper instead of a sweater!  Yet what is the message being portrayed?  Tucked within the commercial's humor is the message that the 'better' gift is the more expensive gift. Think about it – fruitcake and sausage grinders have nothing in common.  What makes the grinder a better gift is not the utility, convenience, or need, but the price-tag.  Here, bigger gifts equal better gifts; the more expensive the gift, the truer expression of love and devotion it offers.
Sadly, these commercials take things one step farther.  A later commercial in the series portrays a race-car driver wanting to buy the 'perfect gift' for his car.  Now that's interesting.  A product is rendered love and devotion.  A thing made by human hands is not only personified, but dare we say divinized.
One of the readings that can be read during the second week of Advent is from the prophet Hosea.  Hosea calls to the people of Israel to return to the God whom they had wandered from.  Through the temptations of nationalism and idolatry, Israel had forsaken their devotion to the God of their salvation.  They had turned to other people, places, or products to ensure for them their safety, their happiness, and their freedom.  Hosea declares: "Assyria cannot save us; we will not mount war-horses. We will never again say 'Our Gods' to what our own hands have made."(14:3). Quite the powerful reading for a time so dominated by shopping and commercialism don't you think?
Perhaps that is what we should be focusing on as we journey to the manger.  Are there areas in our own life where we have turned to other things as the source of value and security?  What gadget's and gizmos have we placed on high as that for which we worship.  What are the things made by human hands that we praised as a 'must have' in our life?  Just as idolatry was a huge issue and problem for the people of Israel, are there places where idolatrous attitudes have subtly seeped into our lives?
Advent is the perfect time for these reflections for we are beckoned to take spiritual stock of our lives.  We are asked to see where our lives may have drifted away from the one who truly offers us satisfaction and compassion. Trinkits rarely satisfy, and gizmos do not last.  Yet In the gift of God do us, the wayward are healed, the broken are restored, the hurting are loved, and the lost are gathered in.
So let us heed Hosea's call and step away from that which drifts us away from God's gift to us.  Let us cast our minds to the center of the wreath.  Let's look to hope, peace, joy and love, not as ends in themselves, but as part of the gift of Christ who stands at the center of it all.  After all, we wait not for extravagant gifts but one wrapped in torn pieces of cloth and placed in a manger; and the perfection of this gift is bound not to how expensive it is, but how free it is.  And unlike all other products and things that we can only enjoy while supplies last, Christ bids us to come and enjoy him into eternity. May we all enter into the appropriate reflections, as we prepare ourselves to receive Him who is the true and perfect gift.  Amen.
Where have your advent refelctions taken you?  Have you pondered anything about Chrsitmas that you hadn't pondered before?